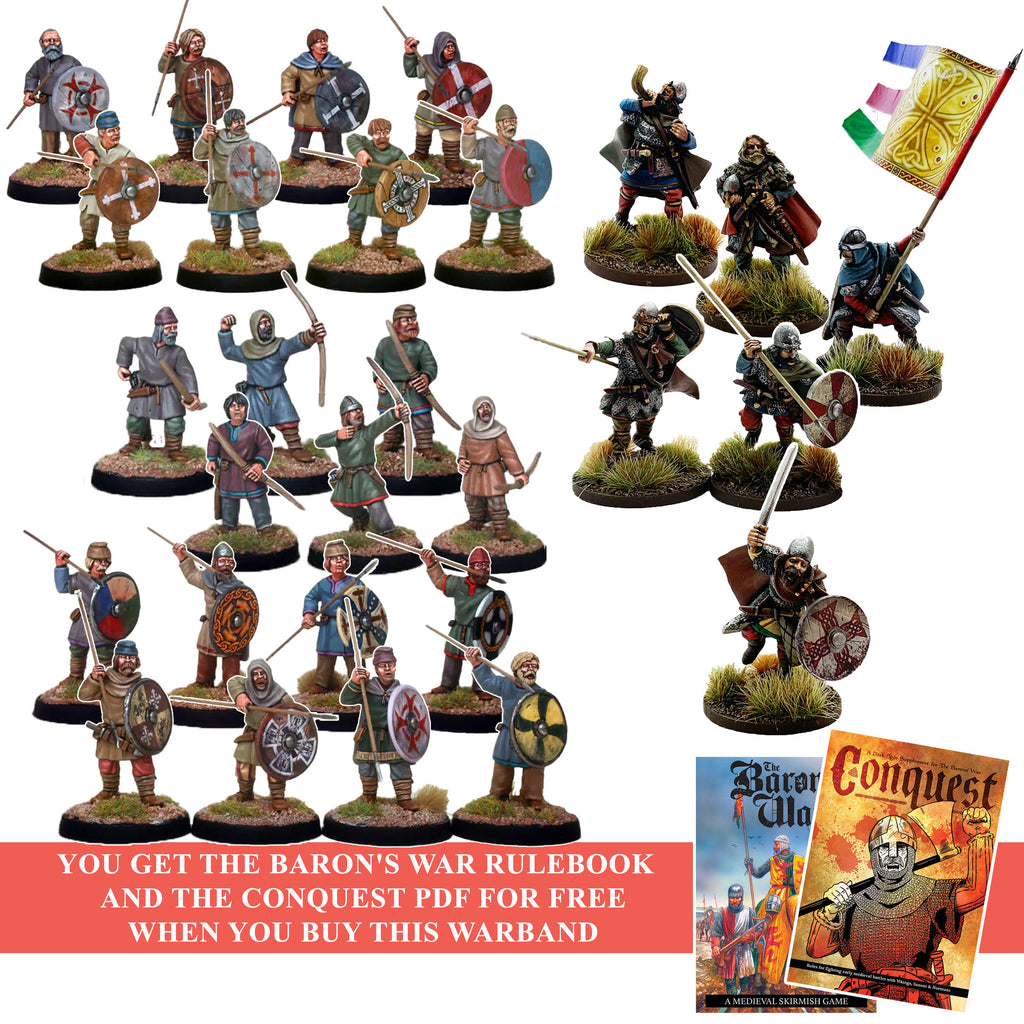 The Barons' War: Conquest - Late Saxon 500pt Warband
$98.00 $54.00
A complete 500pt warband for The Barons War: Conquest. This warband is a balanced force that works well on its own or as a great foundation for a larger force.

The force includes exactly the amount of figures required to make up the illustrated groups. There may be some variation in the models from those illustrated.

The retinue comprises:
• An Eorl, Bannerman and Musician plus 2 Huscalrs to make up the 'warband leaders command group'.
• A Thegn to include in a group of your choice, making a second command group.
• Six Bowmen
• Eight Fyrd with spears and Shields
• Eight Fyrd with spears and Shields
A total of 28 figures.

Weapons and bases supplied. Banners not included.
A physical copy of The Barons' War rulebook and a PDF download of the Conquest supplement.