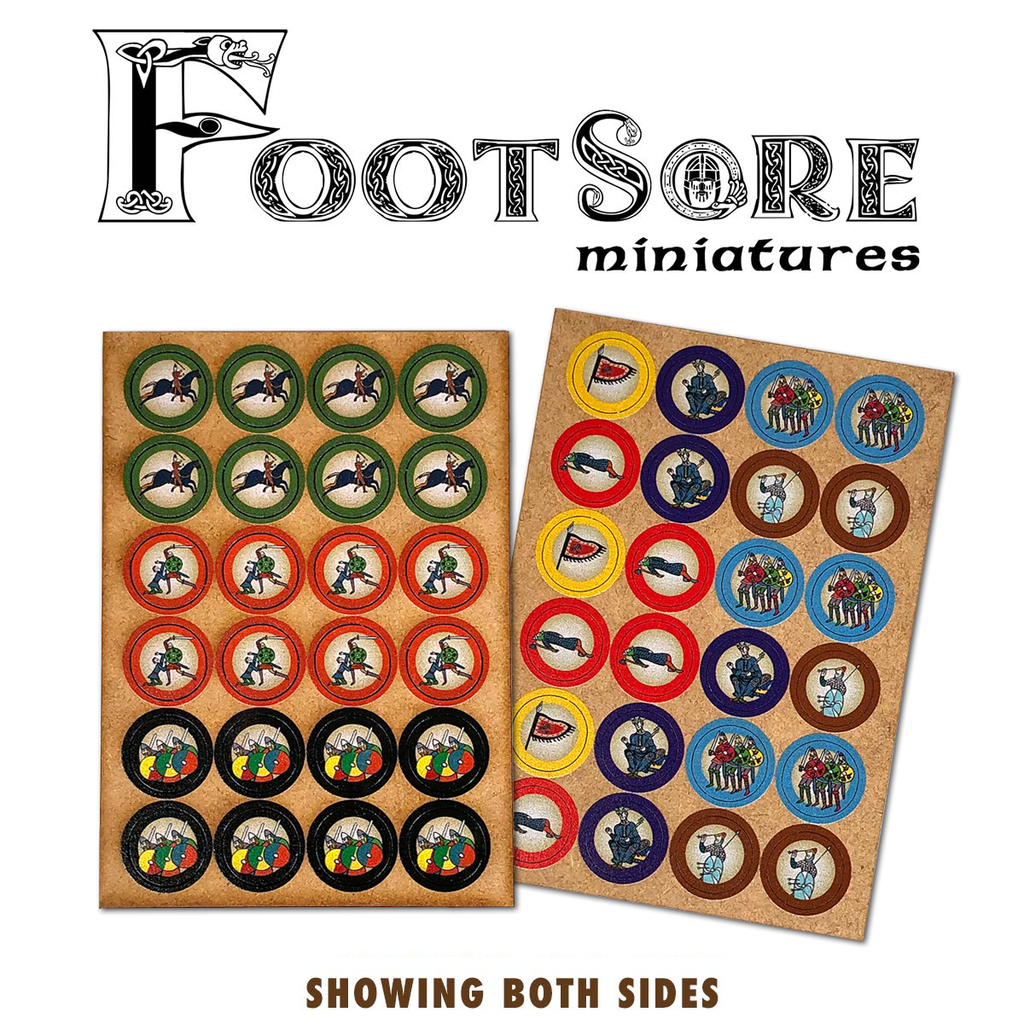 Conquest Action Tokens
$8.00
Action Tokens are used during a game to indicate both Actions and Reactions taken by the individual Groups of Warriors. Standard Action Tokens are Command, Move, Combat, Defence and Ability and Compulsory Action Tokens are Shocked and Broken.

This set of 24 full-colour 20mm tokens have been printed on MDF for added durability and are double-sided giving players the option of 48 tokens in total. A far superior alternative to the printed token sheet in the back of the Conquest rulebook, one set provides enough tokens for a single player.
Why not join The Barons' War Facebook Group and check out the WARHOST website the new home for The Barons' War game.