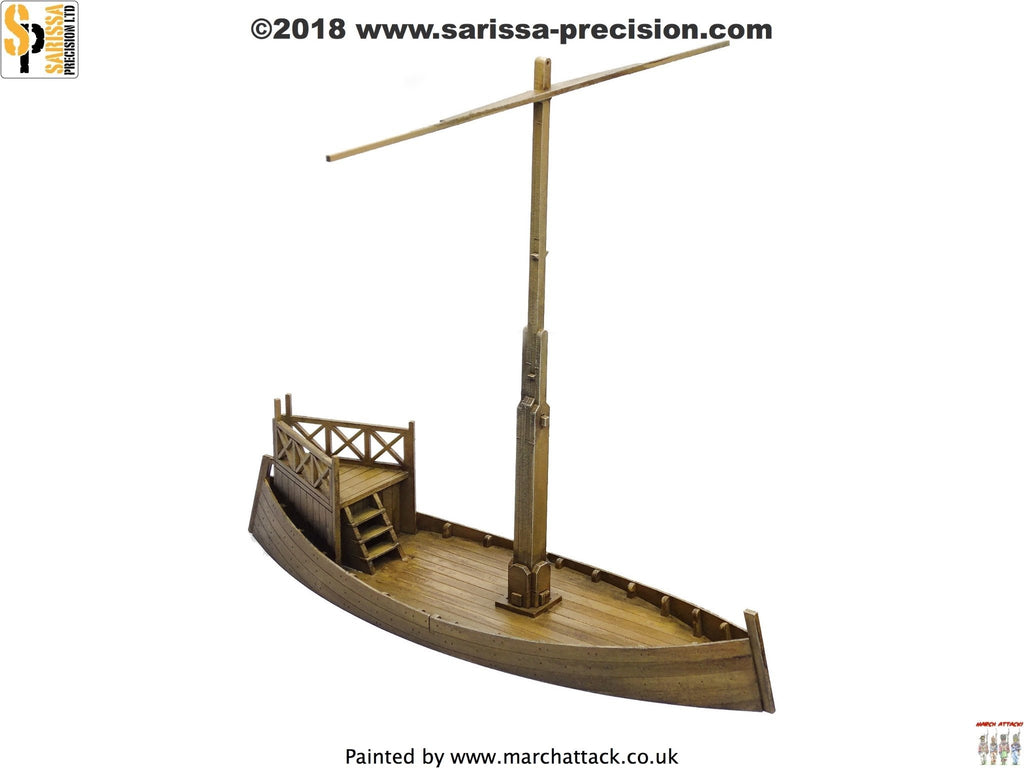 Typical of merchant ships plying their trade across Mare Nostrum and the wider Roman Empire / Republic, this Roman Trade Ship would be a perfect addition to any ancient Roman dock orientated wargaming table or scenario.
Supplied unassembled and unpainted in kit form with full instructions.
Any models or accessories shown are for scale purposes only and are not included.