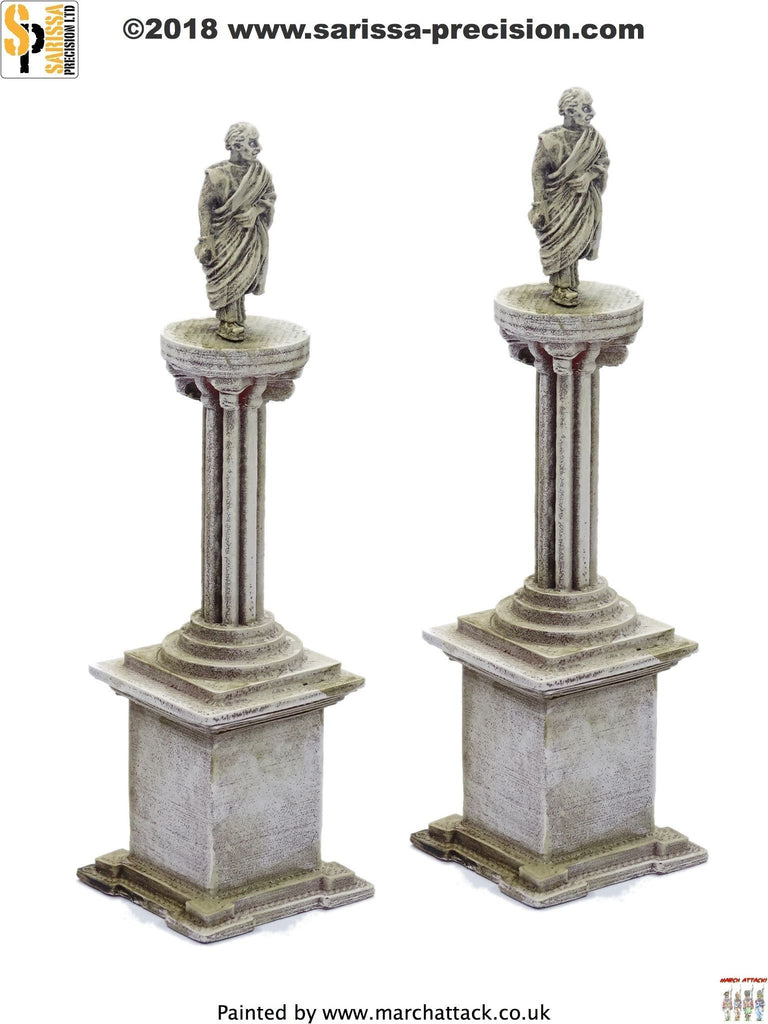 Statue Column Plinth Set
$6.00
This item is currently unavailable.
Add some decorative elements to you ancient Roman table with this Statue Column Plinth Set. Add a miniature of your choice to the top of these columns to create an attractive objective or piece of scenery.
Supplied unassembled and unpainted in kit form with full instructions.
Any models or accessories shown for scale purposes are not included.
STATUE FIGURES NOT INCLUDED