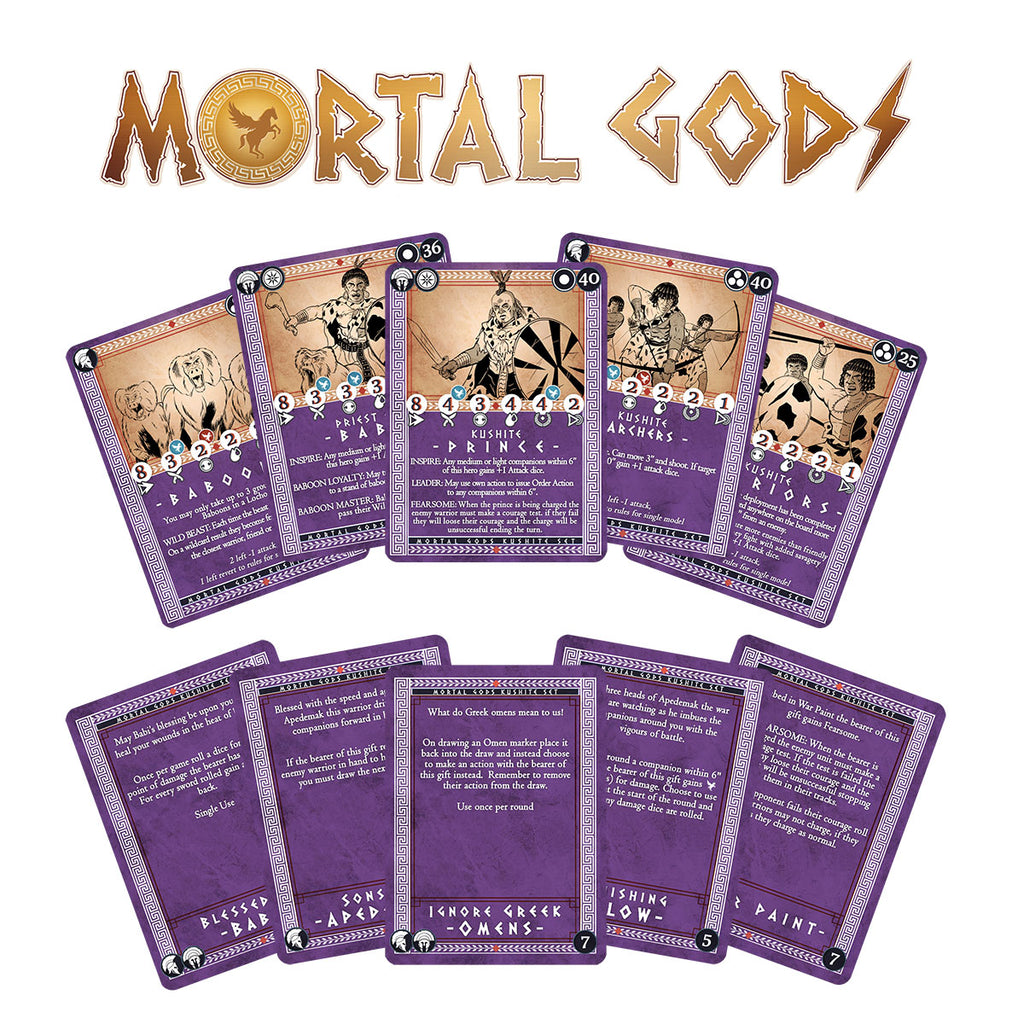 Kushite Roster & Gifts Card Set
$8.00
Absorbed into the vast Persian Empire the Kushite's bring a different type of warrior to the ancient battlefields of Mortal Gods. These fighters can be taken as part of a Persian Sataba, as a stand-alone faction or as mercenaries in a Greek lochos.
This set contains a total of 28 cards made up of Roster Cards to be used to build your Kushite Warband and 10 Gift Cards specially designed to be used with a Kushite (or a Persian) force. 

The card types included are multiples of the following:
Kushite Prince

Priest of Babi

Priest of Apedemak & Lion

Kushite Archer Group
Kushite Archer
Kushite Warrior Group
Kushite Warrior

Baboon Group

Baboon
As well as multiples of the above roster cards there are 10 unique gift cards. There are enough cards in this set to make a varied force.
You also need the rules, dice, action markers, miniatures and terrain to play.