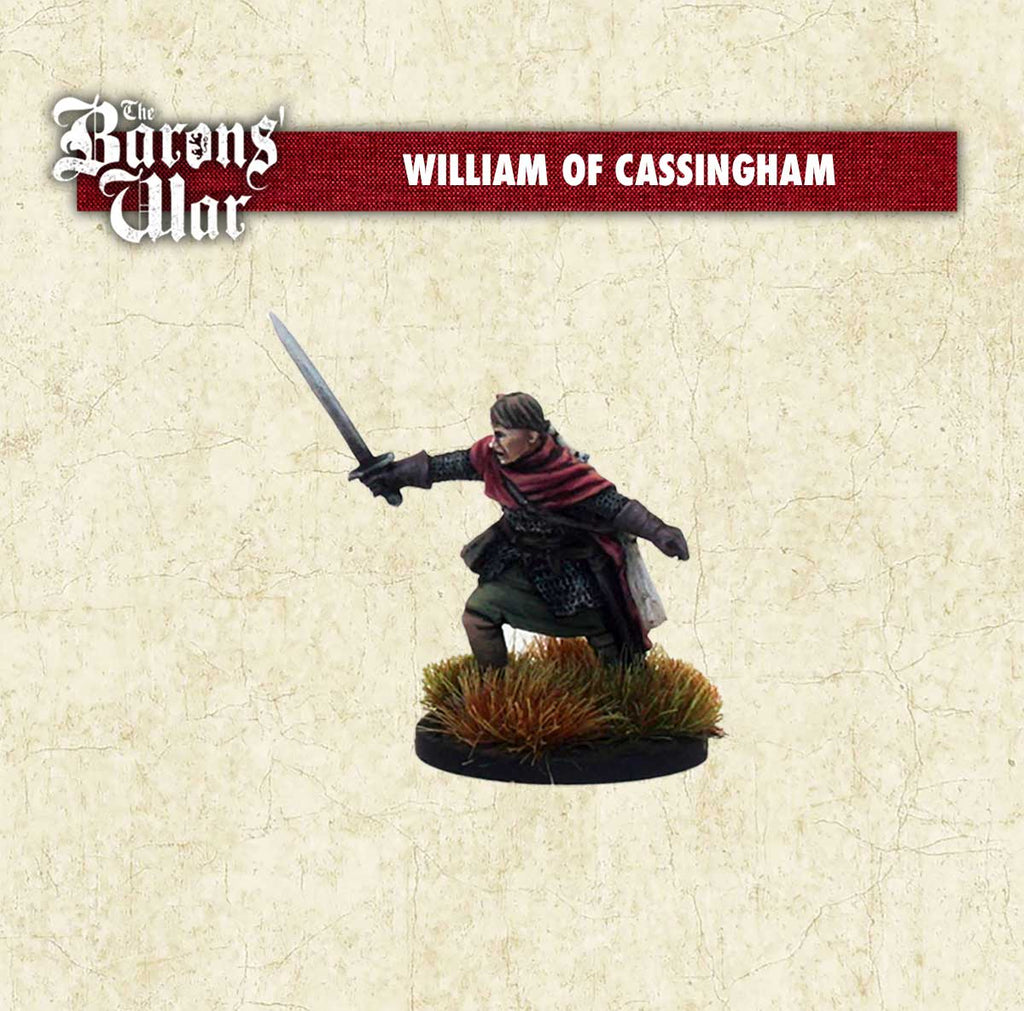 William of Cassingham
$5.00
William of Cassingham, nicknamed Willikin of the Weald by chroniclers, was a country squire who took up arms to oppose the French invasion. Reportedly, his army of guerrillas numbered in the thousands, and wreaked havoc on the enemy in the Kentish Weald. His travels to John's base of operations in Nottingham castle may have permanently associated bow-wielding outlaws with the area, giving rise to the legend of Robin Hood in later centuries.

At the end of the war, due to his loyalty to the crown, William was granted a handsome pension and made Warden of the Weald and Sergeant of the Peace by King Henry, a post he held until his death.

Pack contains one foot figure and a 25mm round base.

Miniature supplied unpainted and may need some assembly.