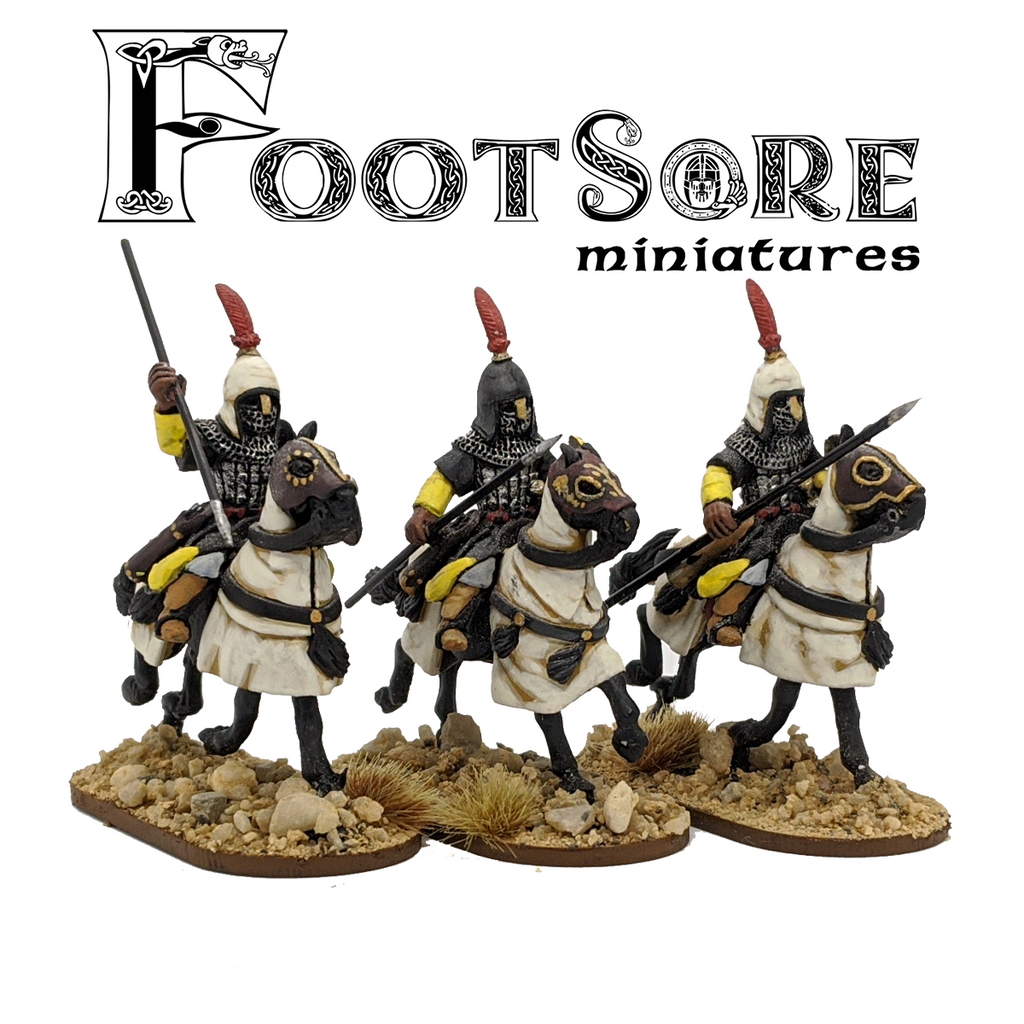 Ghulam was a word used to describe slave soldiers. Despite their title, they were often very well trained and loyal troops, being well equipped also. The best of these troops might be hand-picked to provide a loyal bodyguard or elite cavalry unit within an army.
Royal Ghulams (Barded Horses), can be supplied either as a 3 figure pack or a 4 figure pack. Please select which you require from the drop-down. Miniatures supplied randomly from those shown.
Miniatures supplied unpainted and may need some assembly. Weapons and bases supplied.