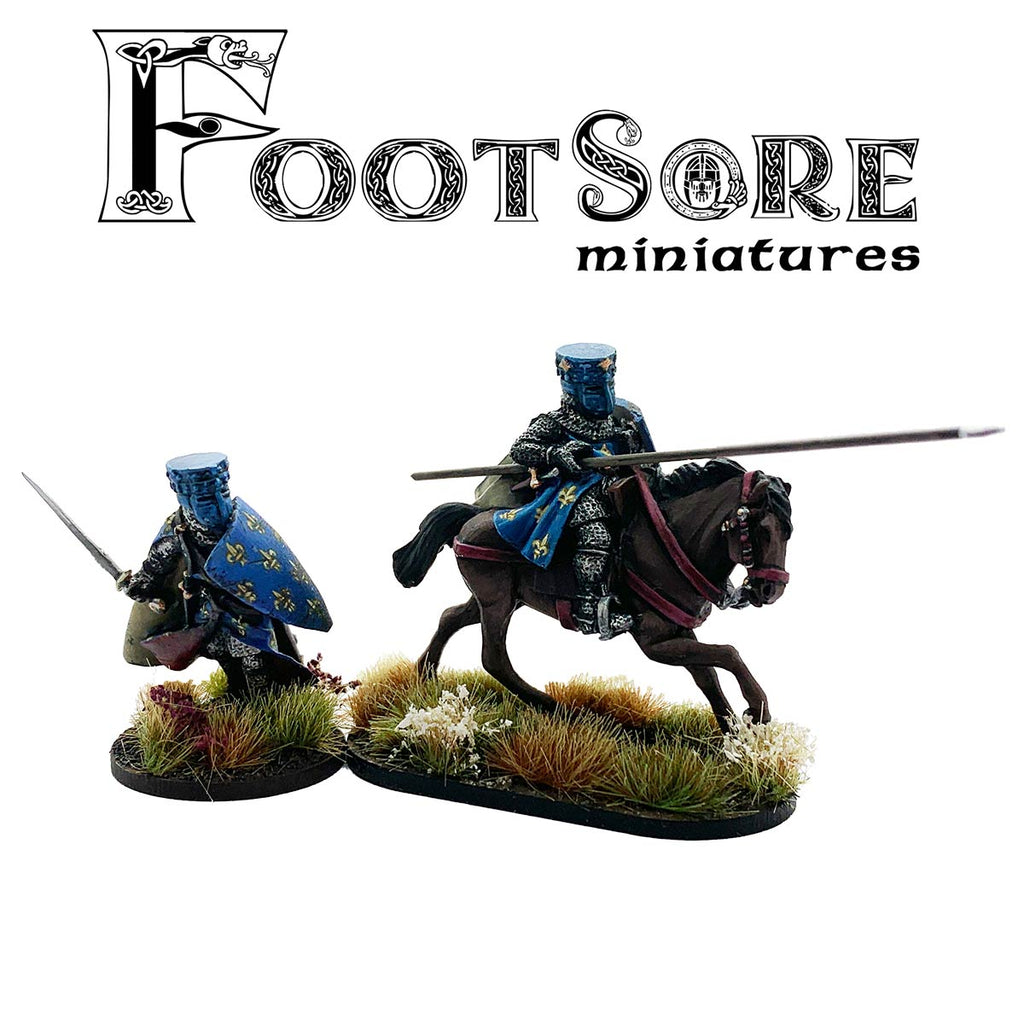 Phillip II, King of France
$13.00
Born 21 August 1165, Phillip was the first monarch to style himself King of France rather than King of the Franks. Phillip was an energetic and capable leader that greatly improved the strength of France in his lifetime.

His political acumen and battlefield success at the Battle of Bouvines was to lead to King John of England being put in a very weak position and forcing him to sign the Magna Carta.

By the time of his demise in 1223, Phillip was changing the political map of Europe with France being considered to be the primary country to look to for leadership. He had successfully weakened England's influence on French soil and considerably expanded his empire.

Pack contains both a mounted and a foot version of Phillip, shields and weapons are included. 

The miniatures are made from white metal, supplied unpainted and may need some assembly.