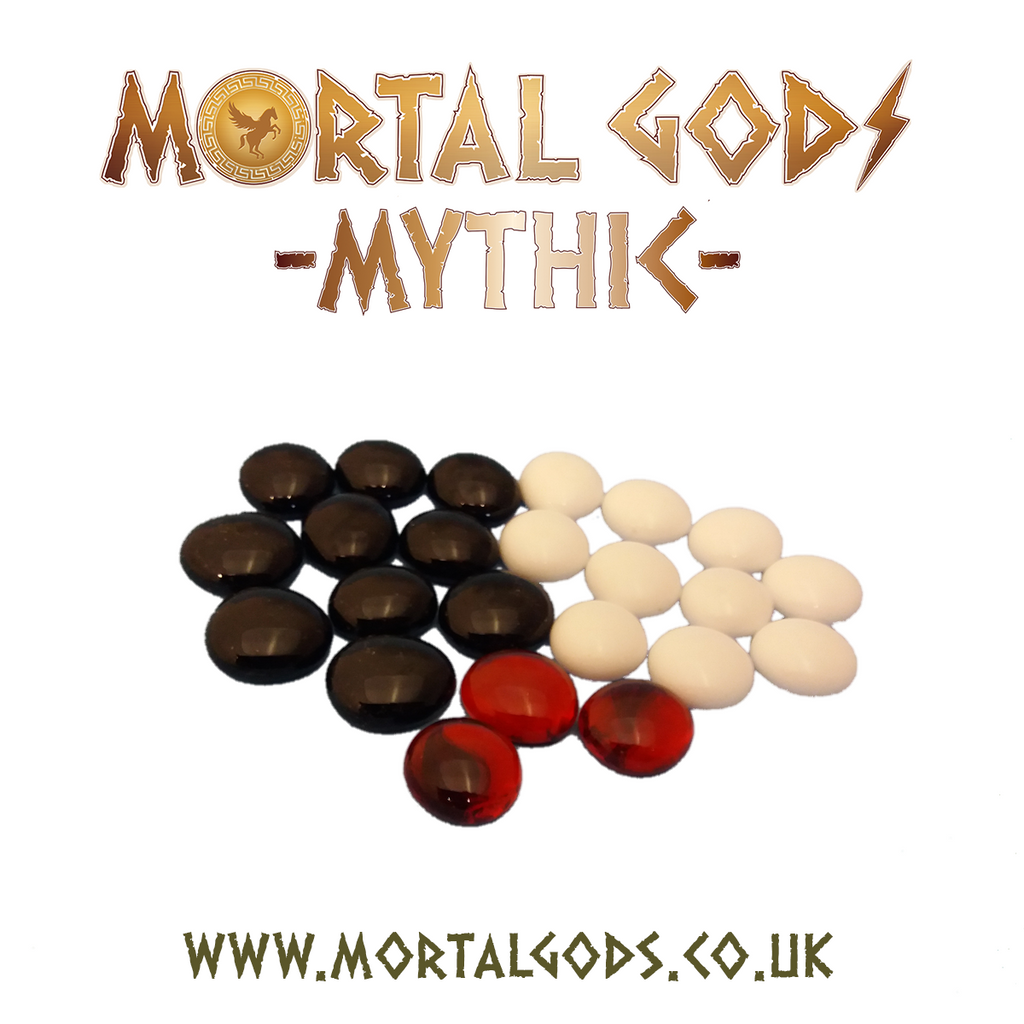 Mortal Gods Mixed Activation Pebbles
$8.00
There are two types of Action markers: black for Heroes and white for Companions. During the game, the Action markers are put into a container such as a bag or a cup and drawn one by one to determine which Hero or Companion may act next. This container is referred to in game as 'the Draw'.

The three red Omen markers are placed in the Draw along with the Action markers. The first and second Omen markers drawn during a round activate an Omen. Such Omens are activated by drawing an Omen card. The Omen plays a part in the game as explained on the card; don't forget these Greeks are a superstitious lot! The third Omen marker ends each round.
Pack contains 10 white activation pebbles, 10 black activation pebbles and 3 red omen pebbles.

Pebbles are made of glass.