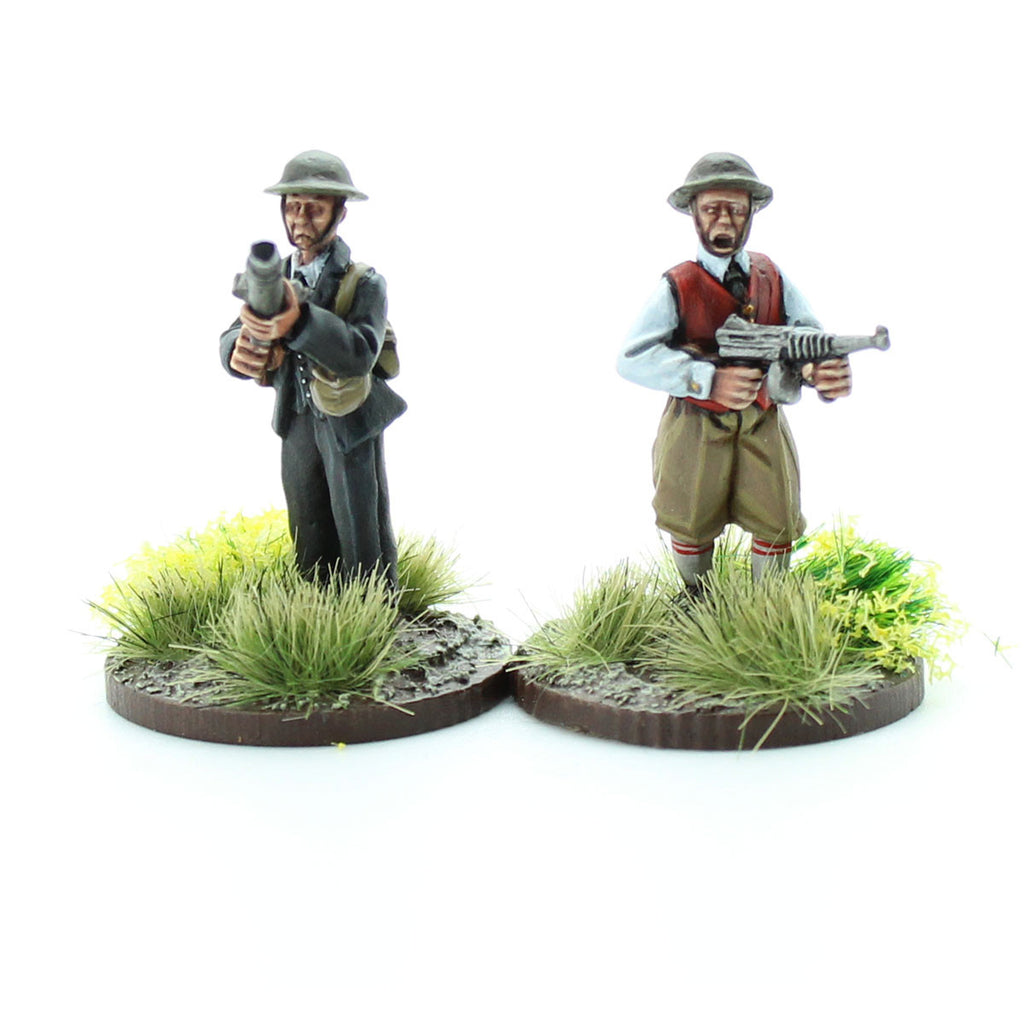 Toff and Gentleman's Gentleman, pack contains 2 figures.


Miniatures supplied unpainted and may need some assembly. Weapons and bases supplied.
Bertie is ready to put those terrible oiks of the workers militia in their place. Accompanied by his trusty Gentleman's gentleman who is armed with a Lewis Gun and a knowing smile.