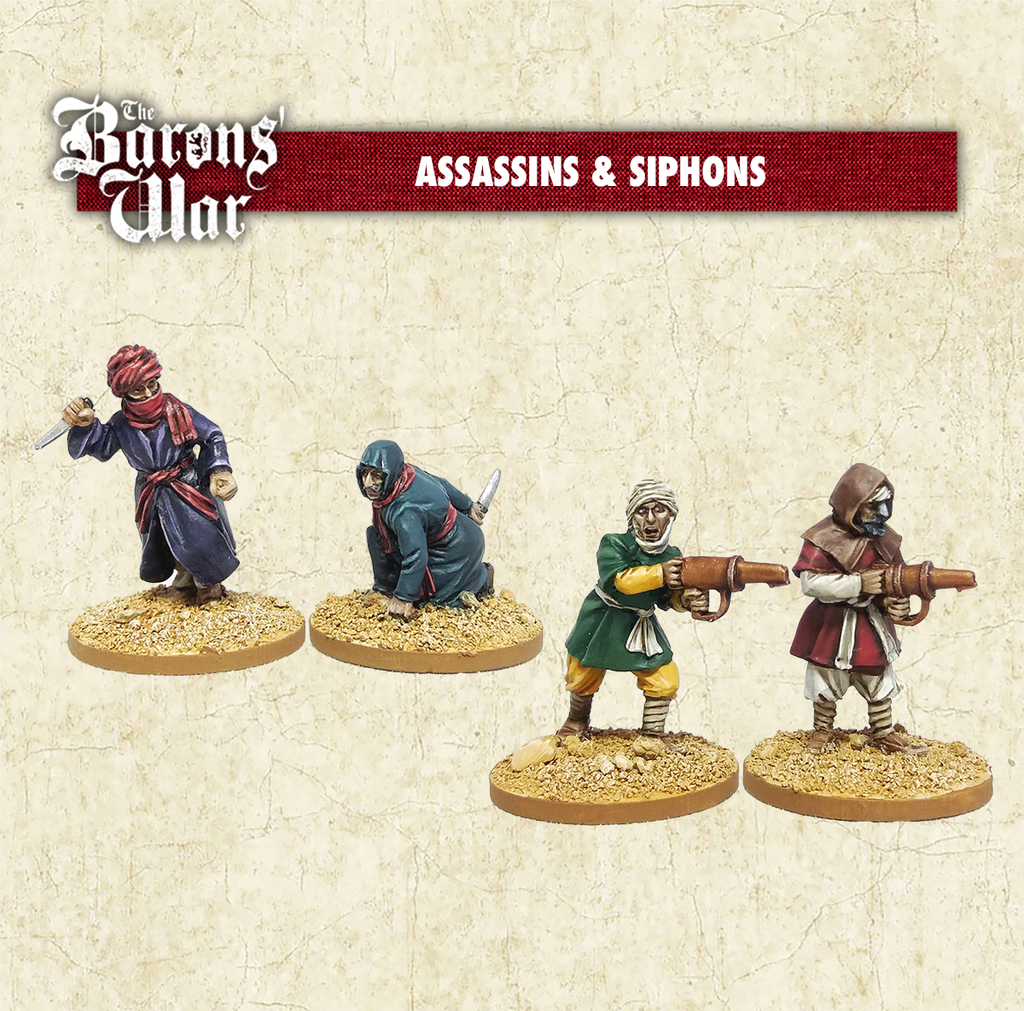 Assassins & Flame Throwers
$10.00
The assassins may derive their name from the Arabic Hasaseen ("annihilators", referring to the Qur'an 3:152) or to Hashasheen ("throat-slitters" or "users of hashish" in an Egyptian Arabic dialect). The practice of using assassins was developed by Hassan-i Sabbah, a prominent Isma'ili leader in the later eleventh century.
Siphons and pressure hoses could be used to project burning liquid - the infamous Greek Fire. However, such inflammable material was dangerous and was generally kept for sieges rather than open battles.
Pack contains four different figures. 25mm round bases included. Made from white metal, supplied unpainted and may need some assembly.