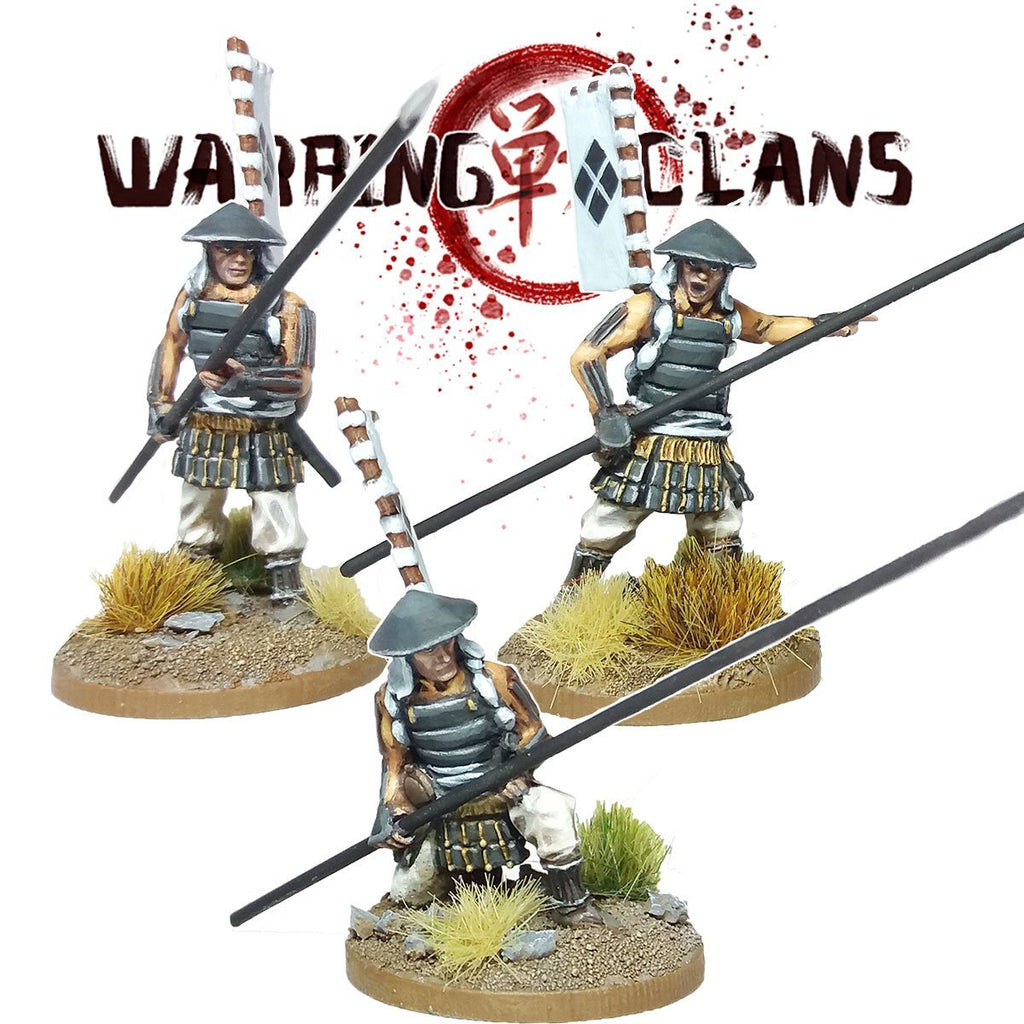 Ashigaru with Yari (spear) 1
$9.00
The absence of a national standing army forced landowners to rely on hired foot soldiers commonly referred to as ashigaru. This set of three such ashigaru are armed with straight-headed spears known as yari.
This pack contains three unique miniatures.
Miniatures supplied unpainted and may require assembly. Spears (if applicable) and 25mm MDF round bases supplied.