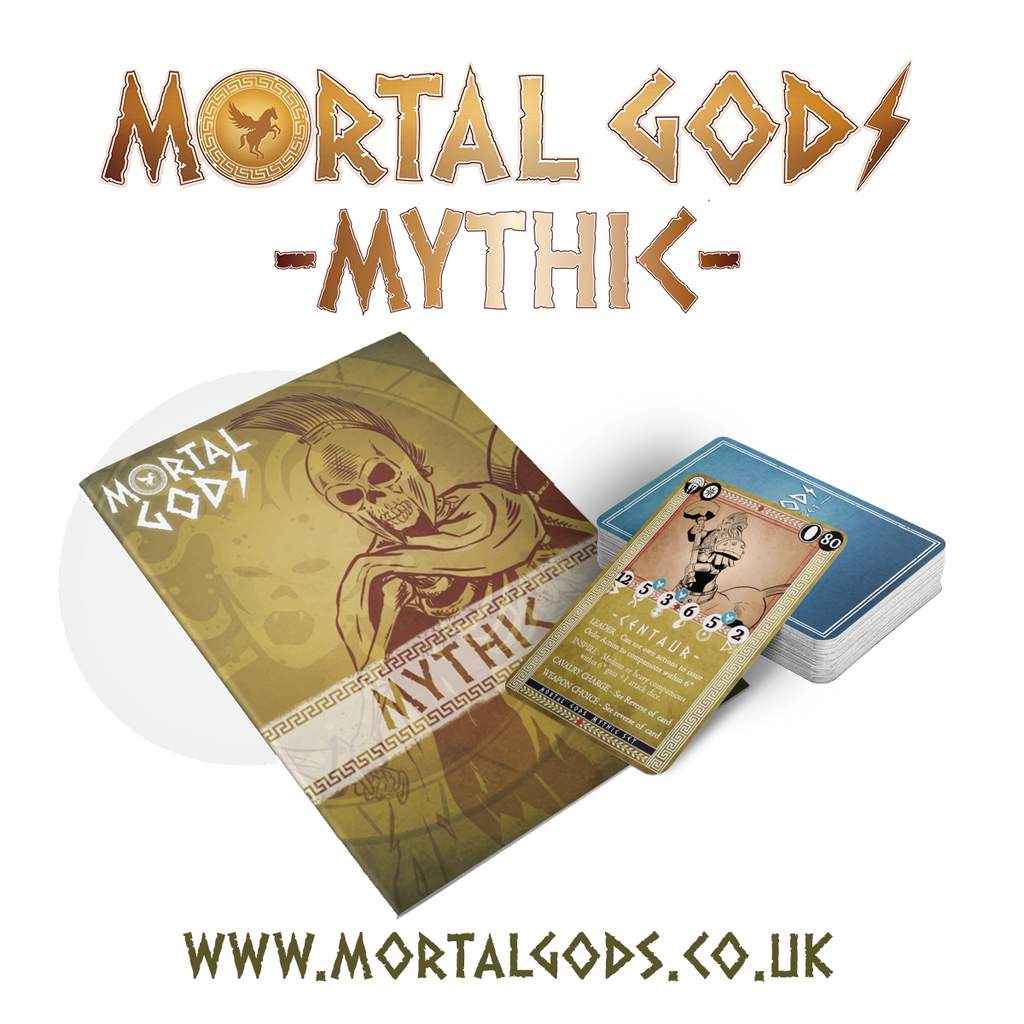 Zeus Faction Cards & Mythic Rule set
$13.00
This set contains a total selection of 42 Zeus (Master of Gods and Men) Roster and Gift Cards to be used to build your locos (warband). It also includes a 20 page Mythic rules supplement enabling you to use a Zeus Lochos in your games of Mortal Gods.
The card types included are multiples of the following:
Priest of Zeus
Cyclops
Wild Centaur with Spear
Wild Centaur with Bow
Wild Centaur with 2 handed hammer
Centaur leader with sword and shield
Centaur with Bow
Centaur with Spear and shield
Temple Guard Hero
Temple Guard
Temple guard single
Satyr warrior group
Satyr single
Satyr ranged group
Satyr ranged single
Minotaur
A selection of four Gift cards specific for followers of the god Zeus.