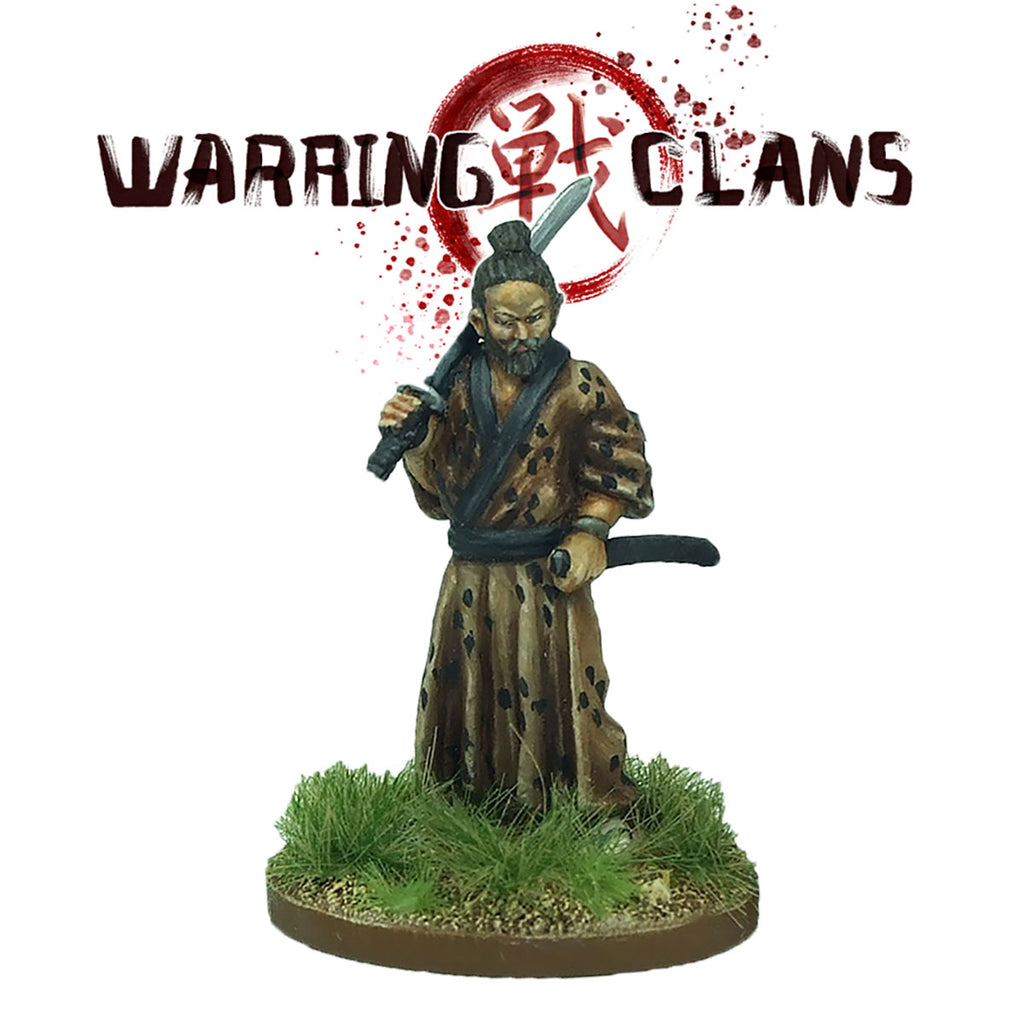 Left without to fend for themselves following either the death or disgrace of their master or their own fall from grace, rōnin were itinerant samurai who drifted across feudal Japan. They often made a living as mercenaries or bodyguards.

The word rōnin literally means "wave man" illustrating a samurai who is socially adrift.
Pack contains one miniature and a 25mm MDF round base.  Miniatures supplied unpainted and may require assembly.