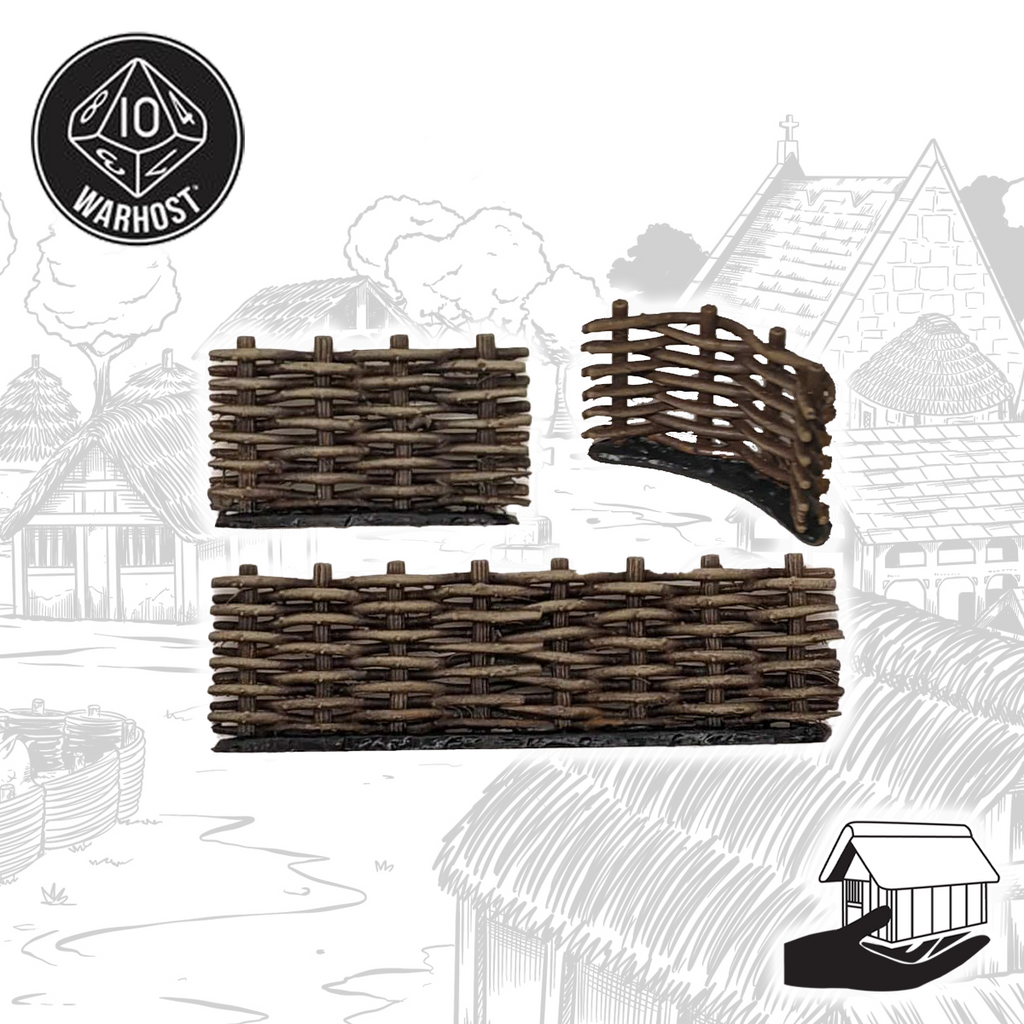 All parts are 3D printed using a high-quality resin providing an almost plastic-like finish.
The Dimensions of the completed model are:
Short 40mm x 24mm x 9mm
Long 79mm x 24mm x 10mm
Corner 30mm x 24mm x 33mm

NB: Like all Resin, it is key to make sure you work safely, make sure to keep out of reach of children, use the correct equipment such as a mask when sanding, filing or any other activity that can create dust.

To assemble your terrain kit we recommend you use a strong adhesive such as super glue. Poly cement and other plastic weld style adhesives will not work with this material. There may be some support material left over from the manufacturing process, this can be easily removed with a hobby knife just like you would remove excess metal or resin from a traditionally cast miniature.

Unlike typical cast resins, the printed resin can be more brittle and may shatter if cut with side cutters. We recommend using a razor saw if you wish to cut the material for any conversions. To assemble the kit as pictured you will not need to cut or sand the parts.

As with all models it is recommended to prime the model prior to painting. There should be no issue with using your favourite primer.