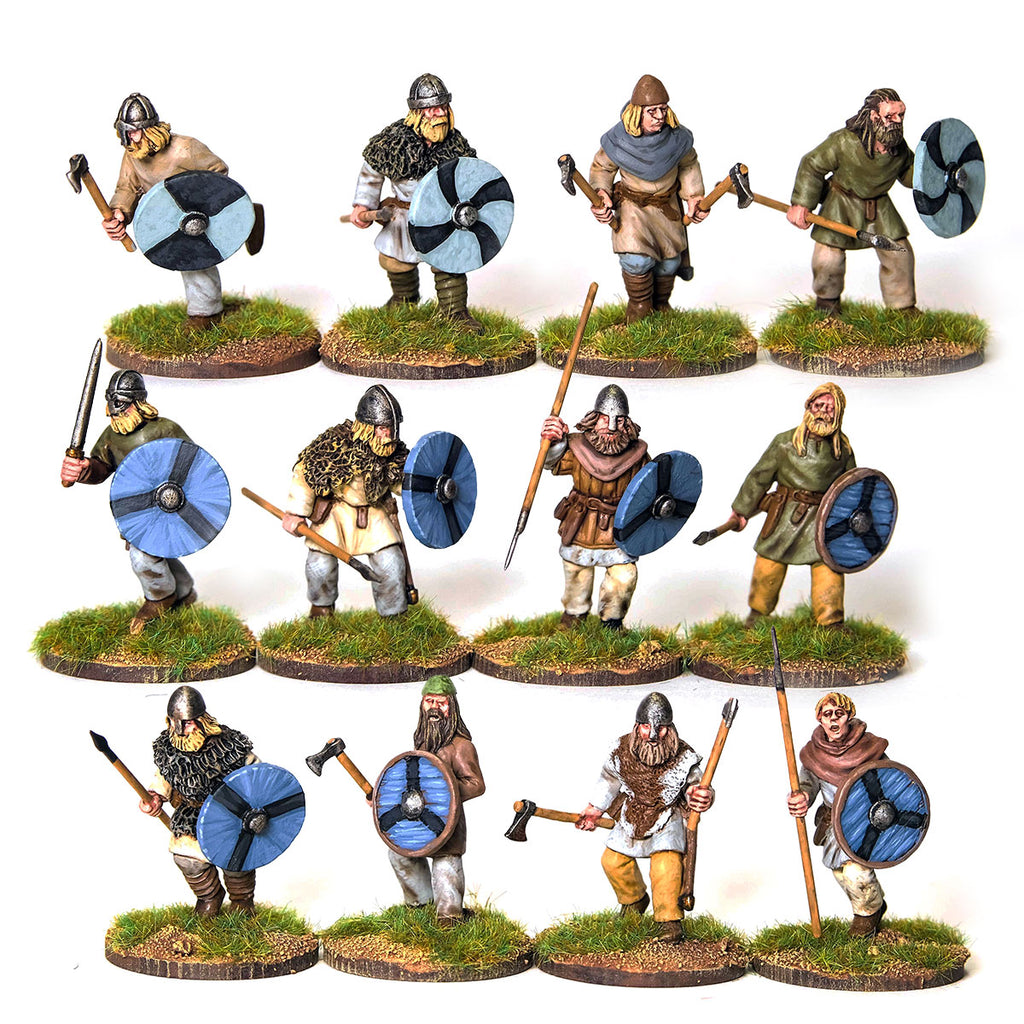 Viking Bondi B - 1 point
$29.00 $24.00
This unit forms a single point in a SAGA force.
The Bondi is the name given to the warriors who made up the vast majority of a Viking war band. These men would have been a mix of seasoned and raw troops, but all would have been hardened to life on the open sea and trained in the use of sword, axe and spear. They would be trained to fight individually and as part of a shieldwall. The sight of these fearsome warriors charging into view would have been truly terrifying.
This pack contains 12 figures. Miniatures supplied unpainted and may need some assembly. Spears, weapons, banners and bases not supplied.