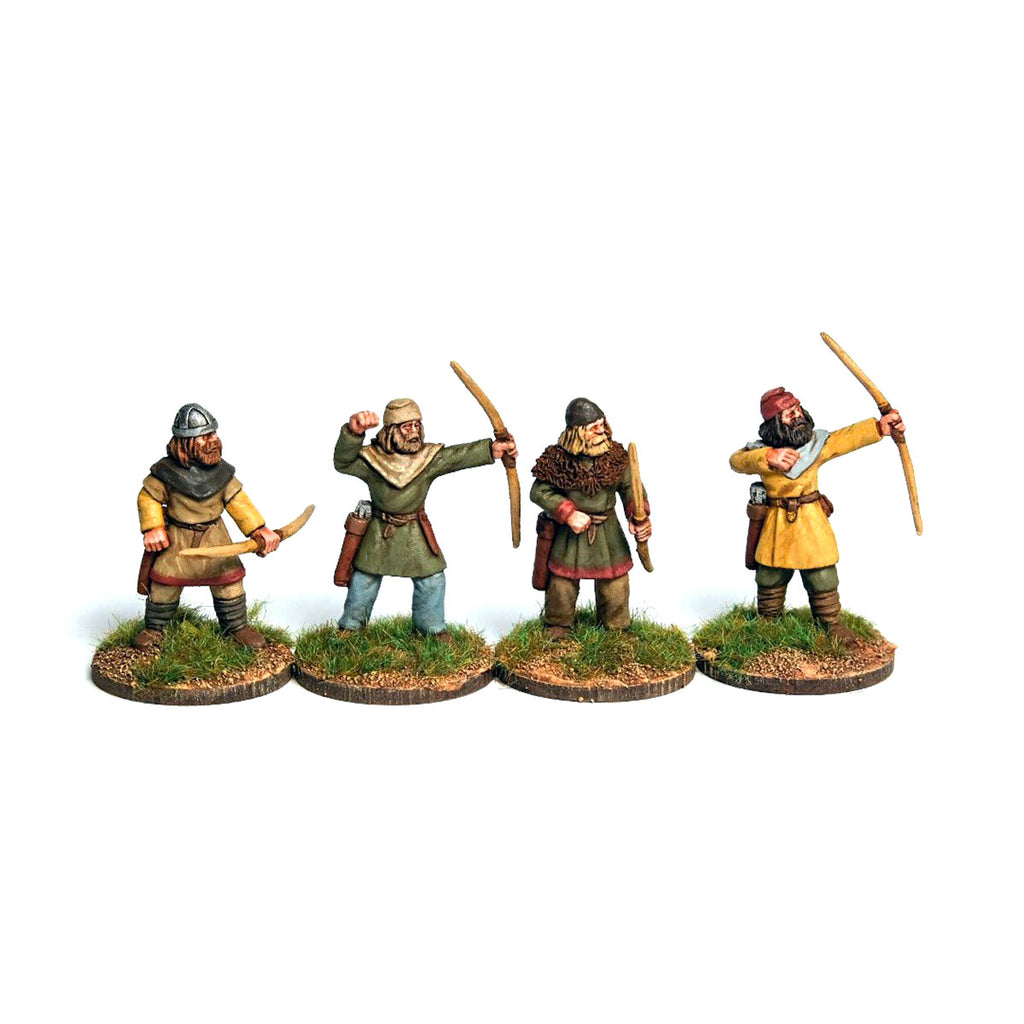 The Vikings use of the bow is recorded often through the Dark Ages. It was decreed in some Scandinavian law writings that a warrior was to muster with spear, sword, axe, shield and a bow with a quiver of arrows. The Franks recorded that they made great use of fire arrows during sieges and many a famous Name fell on the field of battle from a Viking arrow.
'In 1098 AD, a Viking fleet led by Norwegian King Magnus Barefoot was opposed, along the coast of Wales, by a Norman army. One of the Norman commanders, the Earl of Shrewsbury, rode down along the waters edge to get a better look at the Viking fleet standing offshore. The Earl was — he believed — well protected by full mail armour and his shield. However, King Magnus and one of his warriors shot with their bows at his unprotected face. Though surely a long shot, given that they were shooting from a ship offshore, one arrow struck the nasal bar on the Earls helm and glanced off, but the other hit the Earl squarely in the eye and killed him.
- http://www.judsonroberts.com/?page_id=1149
This Bondi, pack contains 4 figures. Miniatures supplied unpainted (separate bows included) and may need some assembly. Weapons and bases supplied. Banner not supplied.