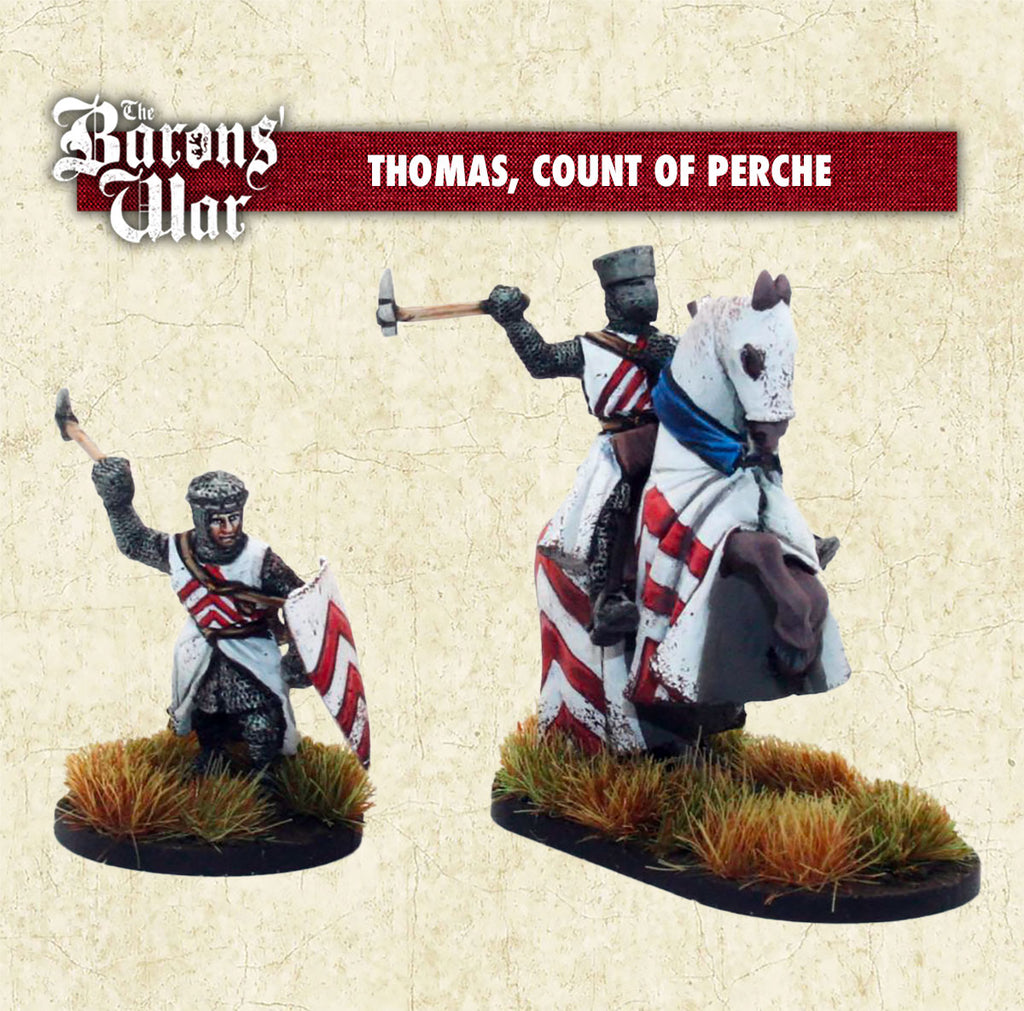 Thomas, Count of Perche
$11.00
Born to Geoffrey III and Mathilda of Saxony, Thomas grew up in the care of his step-father, Enguerrand III Lord of Coucy. Eager to prove himself, he fought with the French army at Bouvines, where his retinue of militiamen fought in the army's left wing. Having won his spurs on the battlefield, the Count joined Louis' expedition to England in 1216.

When John died, and the French elected to continue the struggle against the English barons, Thomas found himself embattled around the town of Lincoln, as fitting a knight of his stature he was offered quarter which he declined and fought on to the death. Thomas, Count of Perche's body was found in the aftermath stabbed through the eyes of his visor, when William Marshal the leader of the Royalist forces heard this he wept. The death of such a high-profile noble in battle shocked both sides.

Pack contains one mounted figure, one foot figure and two heater shields. Pill-shaped base and 25mm round base included.

Miniature supplied unpainted and may need some assembly.