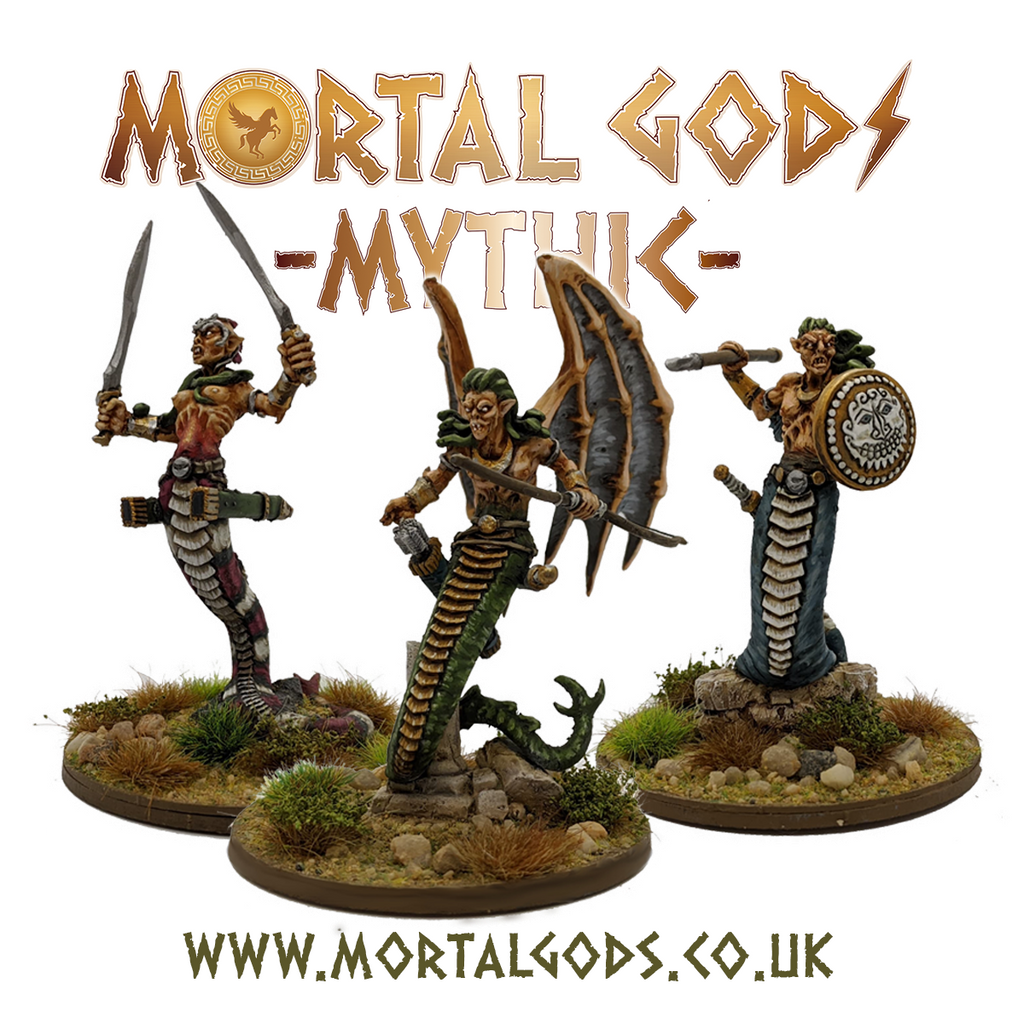 The embodiment of evil, Medusa was once beautiful now petrifying (literally).

A sister of Medusa, Theno is just as deadly.
The third of the sisters, Euryale matches them in looks and malevolence
Together this triumvirate of evil are virtually unstoppable.
Pack contains three Mortal Gods Miniatures. Made from resin and supplied with three 60mm round MDF bases. May require assembly.
Medusa measures 70mm to the top of the head.
Stheno measures 68mm to the top of the head.
Euyryale measures 69mm to the top of the head.
Made from resin ⚠ This is not a toy. Warning: Avoid breathing dust. Harmful.