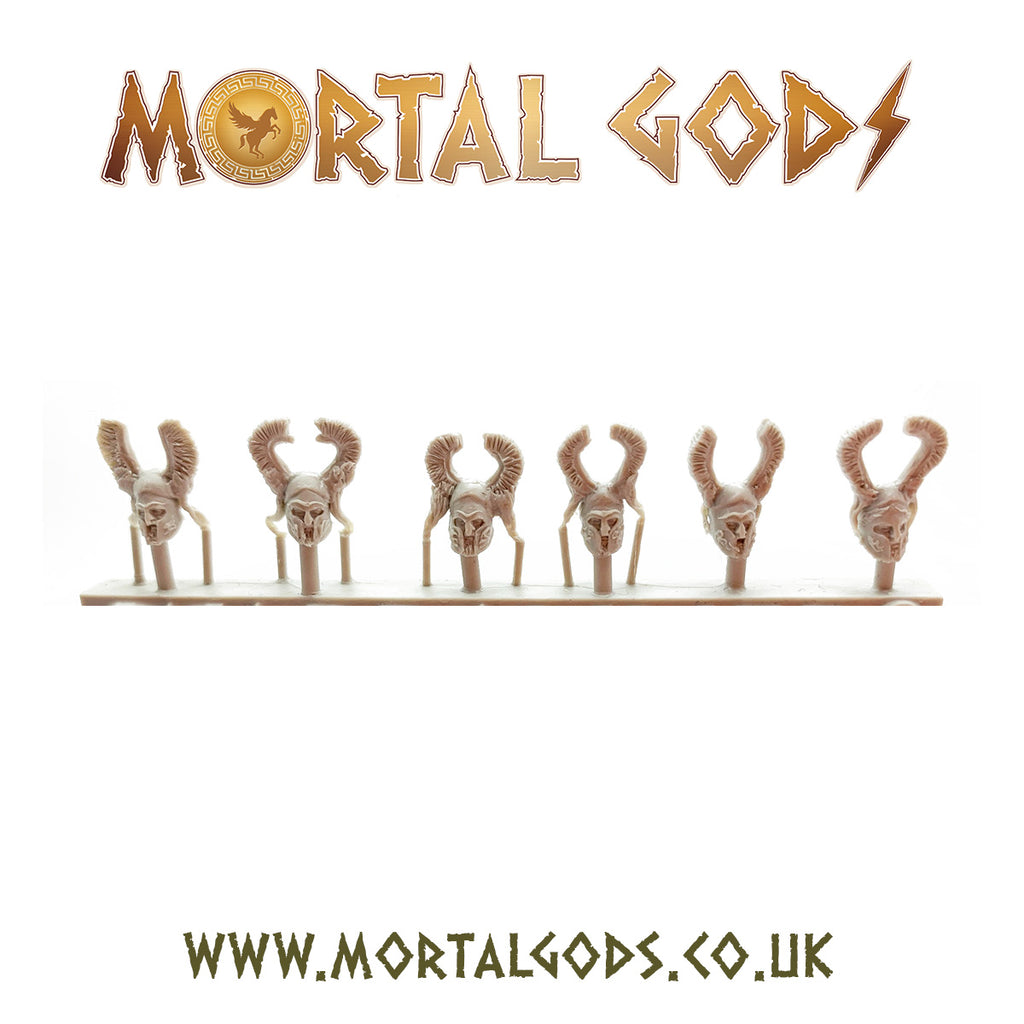 Spartan Krypteia Helmets (to fit Victrix hoplites)
$5.00
A frame of 6 Spartan Krypteia style helmets that have been sculpted to fit with the Victrix plastic hoplite.  They can also be used as especially heroic greek helmets!
Pack contains one frame of six helmets. Made from resin. May require assembly.
⚠ This is not a toy. Warning: Avoid breathing dust. Harmful.