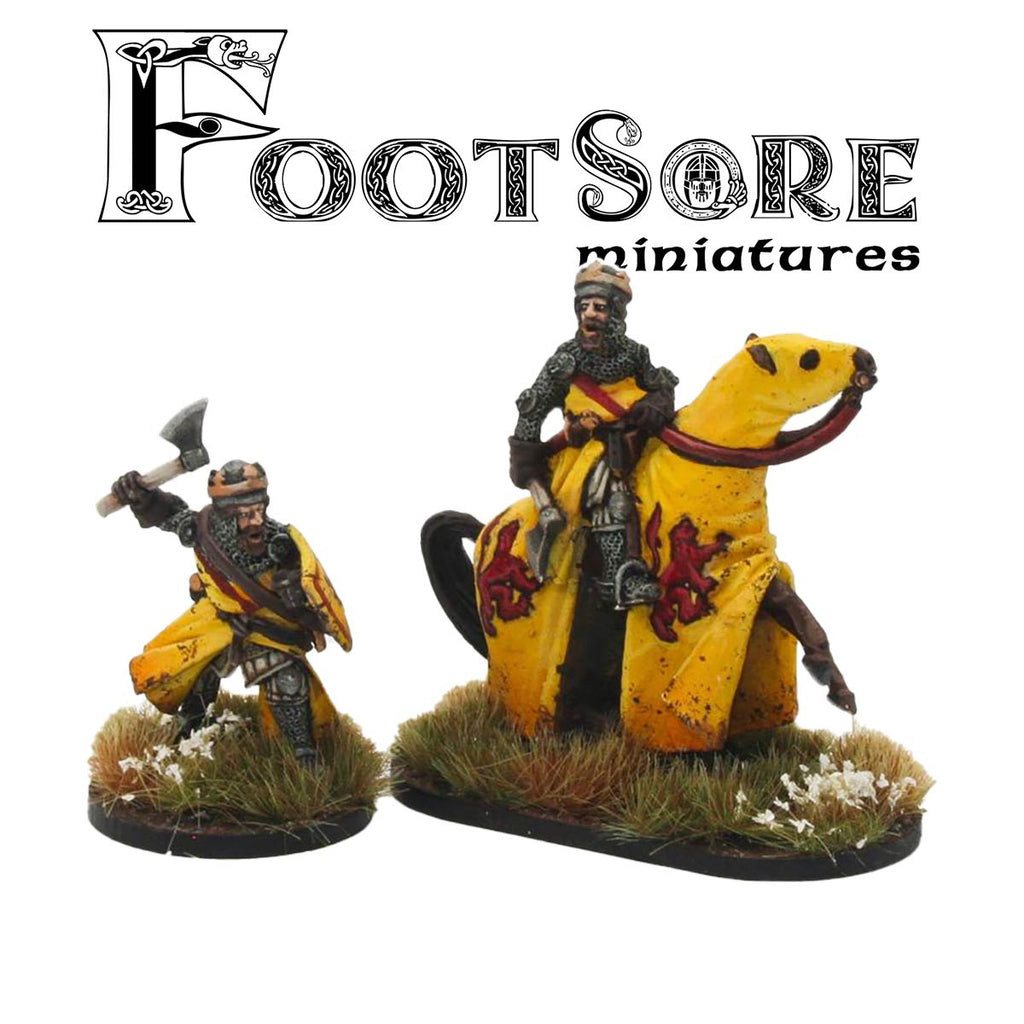 Robert the Bruce, King of Scots
$13.00
Born 11th July 1274 Robert was born into an Anglo-Norman family that could claim the kingship of Scotland (like many other families).

His early years were blighted by Edward I's determination to conquer Scotland and on more than one occasion he and his compatriots had to submit to Edwards rule. However, events were to conspire against Edward and he was to fail in his ambition.

Robert's rebellion did not get off to an auspicious start he murdered John Comyn (a rival to the Scottish throne) and was excommunicated. He was crowned King of the Scots March 1306 but was then defeated by Edward the first at the Battle of Methven and had to flee for his life.

The Bruce was to re-emerge a year later and defeat the English at Loudon Hill he was then to fight a successful guerrilla war against his Scottish and English enemies culminating in his defeat of the English at Bannockburn in 1314. It was not the end but the beginning of the end for English hopes in Scotland.

In 1324 the Pope recognised Robert as the king of an independent Scotland and in 1326 Edward the second gave up his claim on Scotland. The Bruce died in June 1329 have achieved his lifelong ambition of being the ruler of an independent Scotland.
Pack contains both a mounted and a foot version of the Bruce, shields and weapons are included. 

The miniatures are made from white metal, supplied unpainted and may need some assembly.