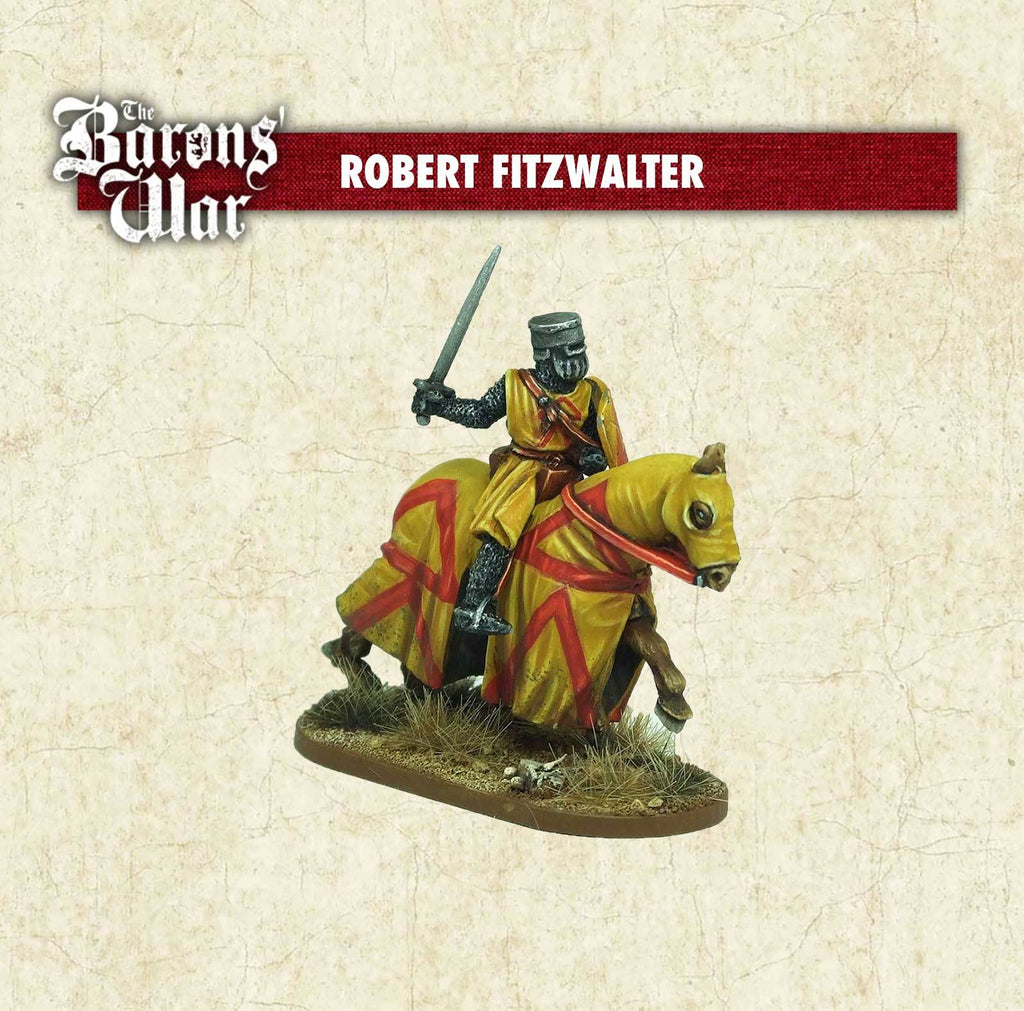 Robert Fitzwalter on horse
$8.00
The leader of the baronial opposition against King John was Robert fitzWalter or to give him his full titles, Marshal of the Army of God and Holy Church, Baron of Little Dunmow, Constable of Baynard's Castle, Castellain and Chief Banneret of the City of London and member of the Security Council of the Barons as enshrined in Magna Carta.
According to Robert, the reason for his re
volt had been the king's attempt to seduce his eldest daughter Matilda, however, his account of his grievances varied. It is believed these stories of Matilda recorded by monastic chroniclers and added to by several other barons making similar accusations developed into the legend of Robin Hood with Matilda morphing into the maid Marion.

A war that began over Magna Carta quickly turned into a dynastic war for the throne of England. The rebel barons, faced with a powerful king, turned to Louis, son and heir apparent of King Philip II of France and grandson-in-law of King Henry II of England for help. Many of the rebel Barons welcomed the invitation extended to Louis to invade as Robert fitzWalter proved to be tactically inept during their initial skirmishes.
Pack contains one mounted figure, one barded horse and one heater shields. Pill-shaped base included.
Miniature supplied unpainted and may need some assembly.