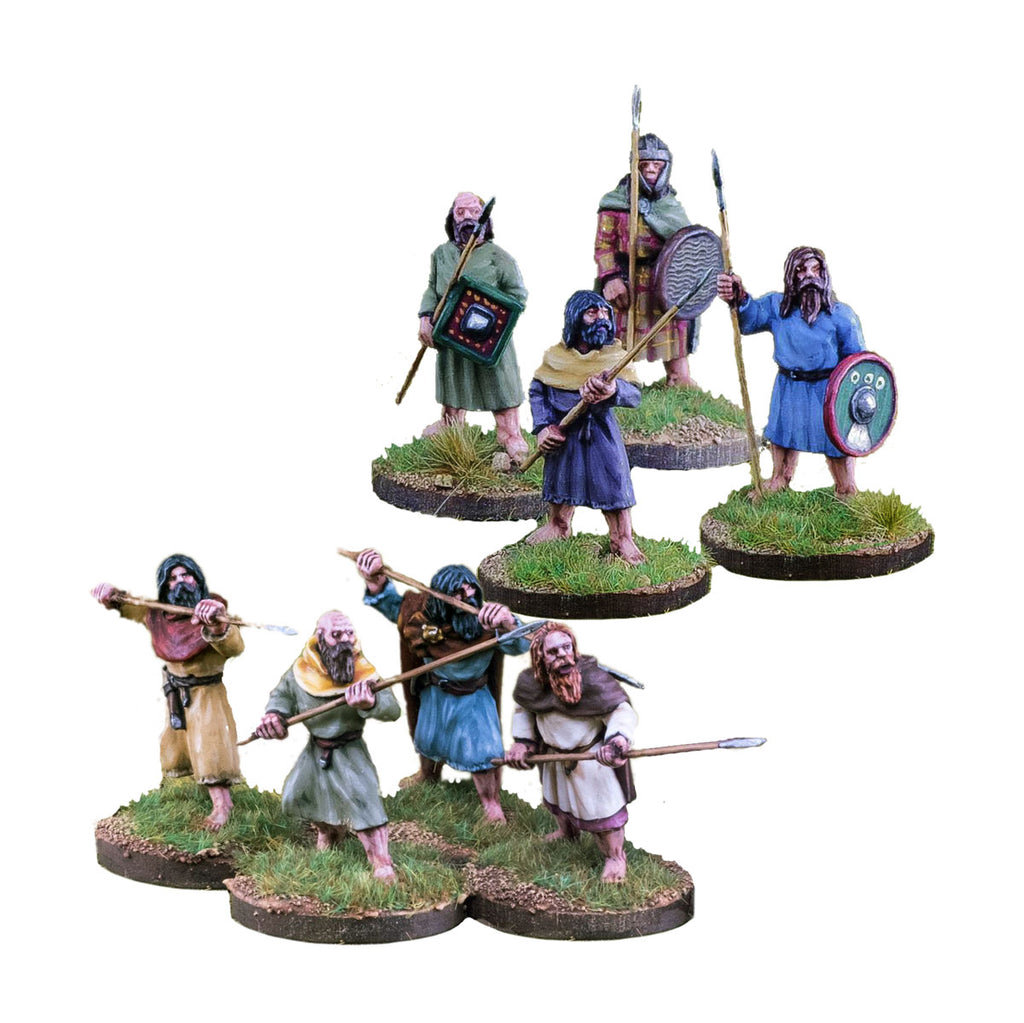 Pict/Scots Spearmen - 1 point
$20.00 $17.00
This unit forms a single point in a SAGA force.
Contains a random mix of 8 models.
As tactics changed the use of long spear became more prominent. Later armies of Picts and Scots would have had more and more Spearmen like these.
Miniatures supplied unpainted and may need some assembly. Weapons and bases supplied.