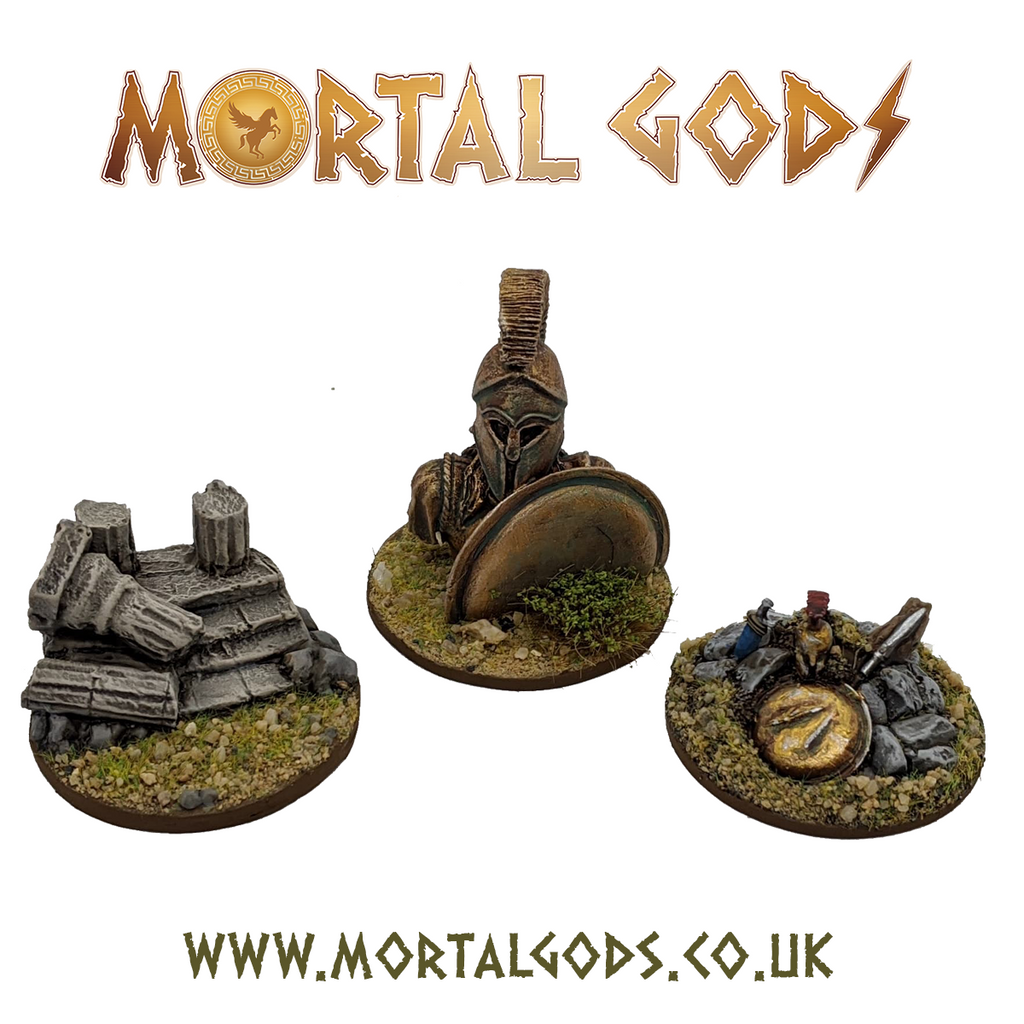 Objective Markers: Fallen Glory Set
$11.00
This 'Fallen Glory' set includes crumbling pillars on steps, a half-buried statue of a long-forgotten Greek hero and a battle pile with a warriors paraphernalia lying on it (which could be a grave, a rough tropaion or just a good place to sit down and dump your heavy gear). Ancient Greece was littered with ruins whose history was lost in antiquity which the Greeks felt were probably holy places bringing them closer to their Gods and almost making them tangible, definitely places worth protecting.
You may be required to set up one or more objectives depending on the game you are playing; they are placed on the tabletop before any warriors are deployed. Each objective is mounted on a 40mm round base.

Objectives are controlled by the player who has the most warriors within 3" of that objective at the end of a round. Once a player gains control of an objective, it remains under that player's control until his opponent takes control from him by placing more warriors within 3" of the centre of the objective's base.
Set contains 3 objective markers for Mortal Gods. 

Made from resin ⚠ This is not a toy. Warning: Avoid breathing dust. Harmful.