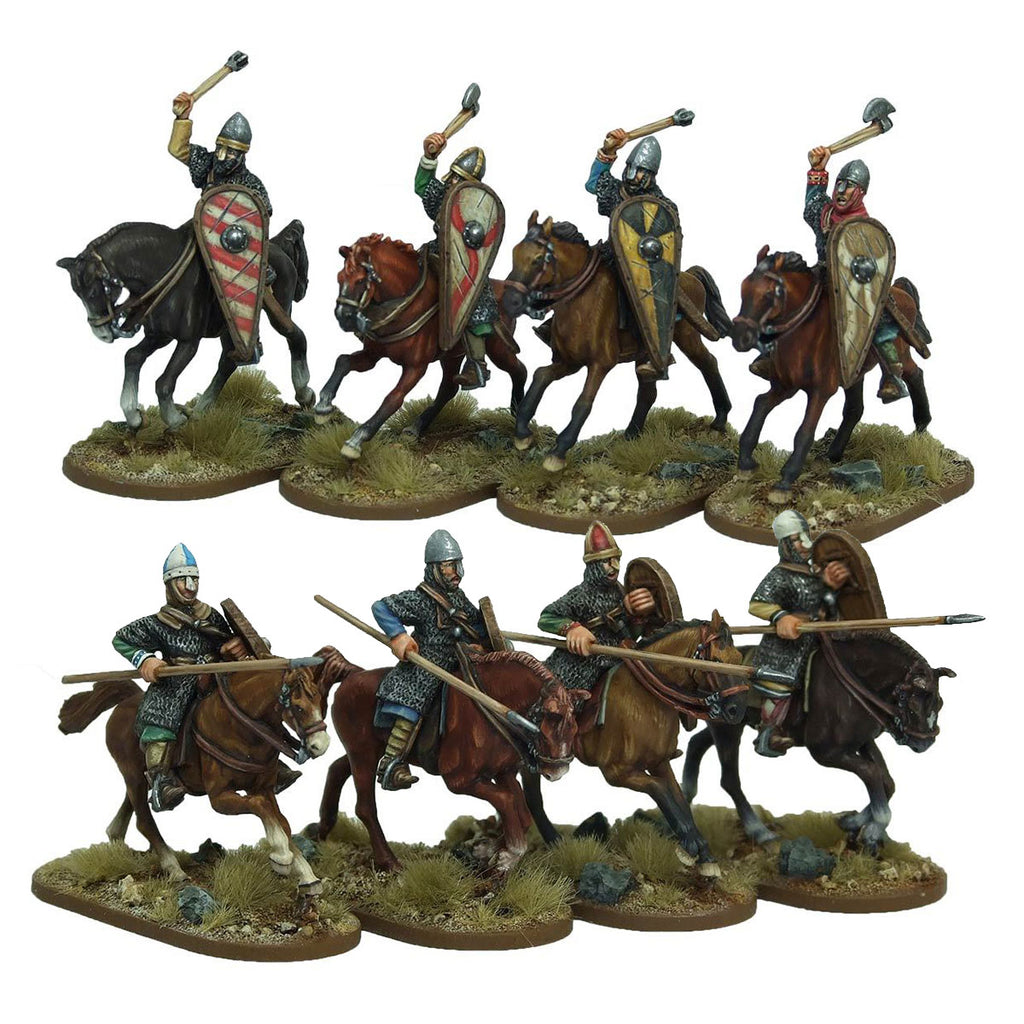 Norman Cavalrymen - 1 point
$33.00 $27.00
This unit forms a single point in a SAGA force.
The Norman cavalry had developed to be one of the most hard-hitting cavalry forces in the Dark/early Middle Ages. The combination of good training, good equipment and good horses meant they were a real force to be reckoned with from England to Italy and beyond.

Pack contains 8 different mounted figures, a mix of three different heavy horses and 8 kite shields.

This pack contains 8 figures. Miniatures supplied unpainted and may need some assembly. Spears, weapons and bases not supplied.