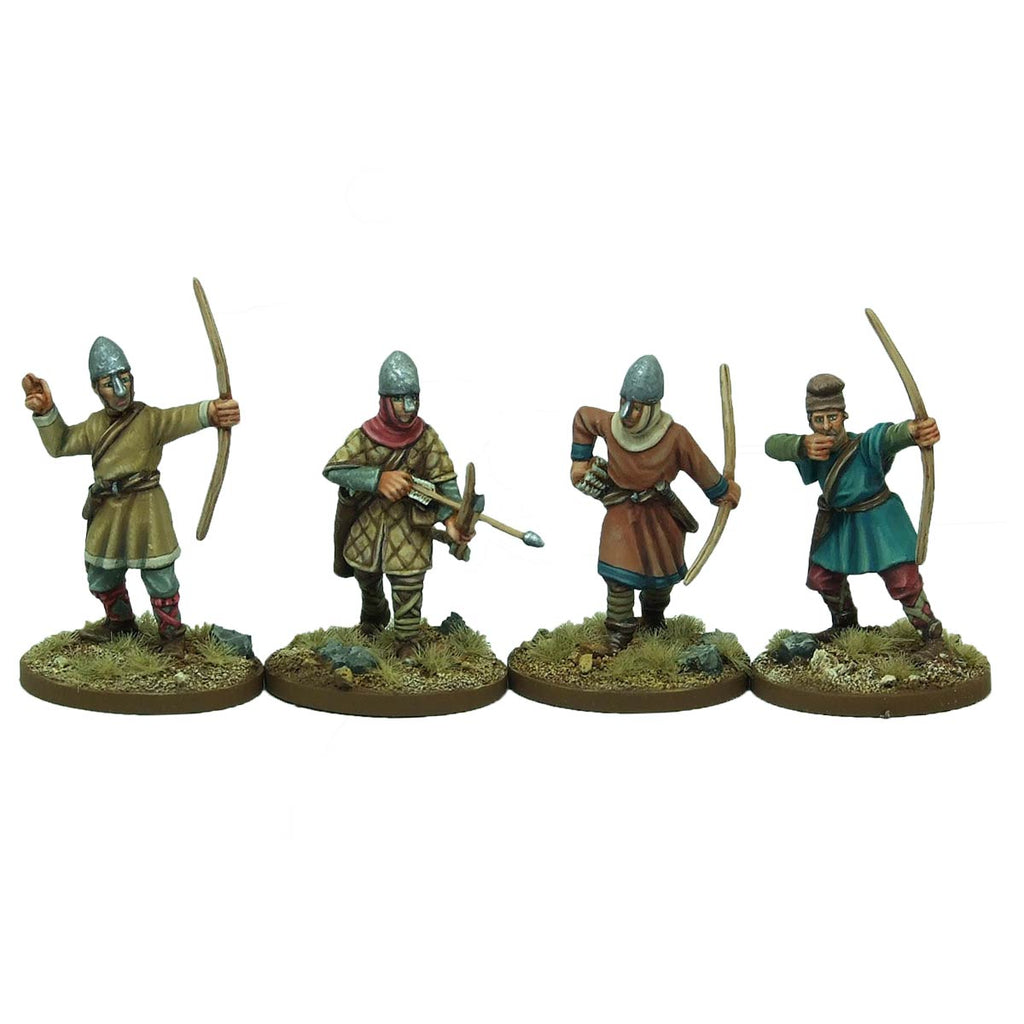 Never mind the new-fangled crossbow these tried and trusted troops are invaluable to the Norman war machine. Not slowed down by the more cumbersome technology they can move freely around the battlefield bringing their fire to bear where ever it is needed.
Our figures come with separate bows and are a mix of bareheaded and helmeted warriors so can be used for almost any early medieval European army although they have the typical 'Norman' haircut around the back.
Pack contains four different figures all different and four bows.
Miniatures supplied unpainted and may need some assembly. Weapons and bases supplied.