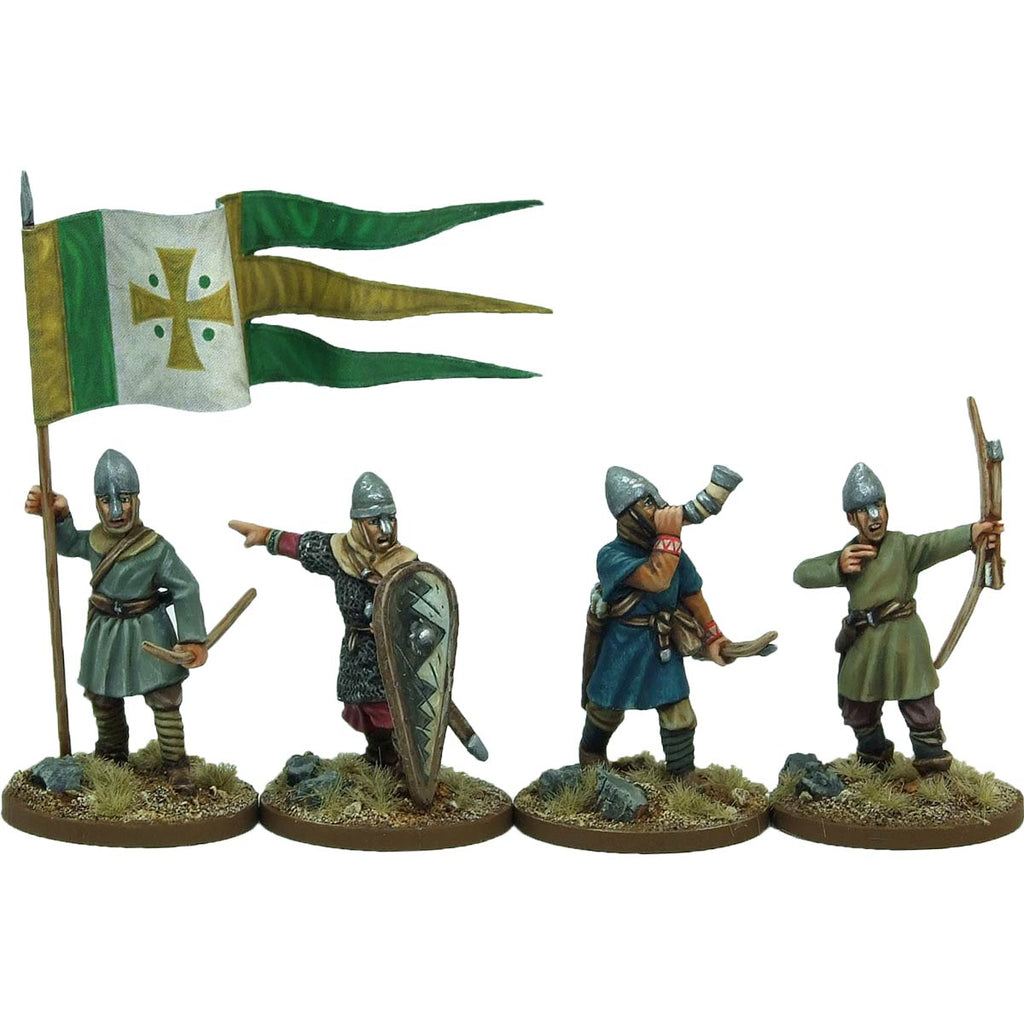 Norman Archer Command
$10.00
Large numbers of men need good leadership to be effective, this command group is led by a sergeant with years of battlefield experience and holds his position because his Norman masters know with his eye for the ground he will bring the firepower to bear at the most critical points.
A horn blower brings the men together when they get too spread out, the standard is the rallying point and the dead eye takes the ranging shots everybody else follows (even the sergeant).
Pack contains four different figures all different - a commander, standard bearer, musician and a bowman.

Miniatures supplied unpainted and may need some assembly. Spears, banner pole, banner and bases not supplied.