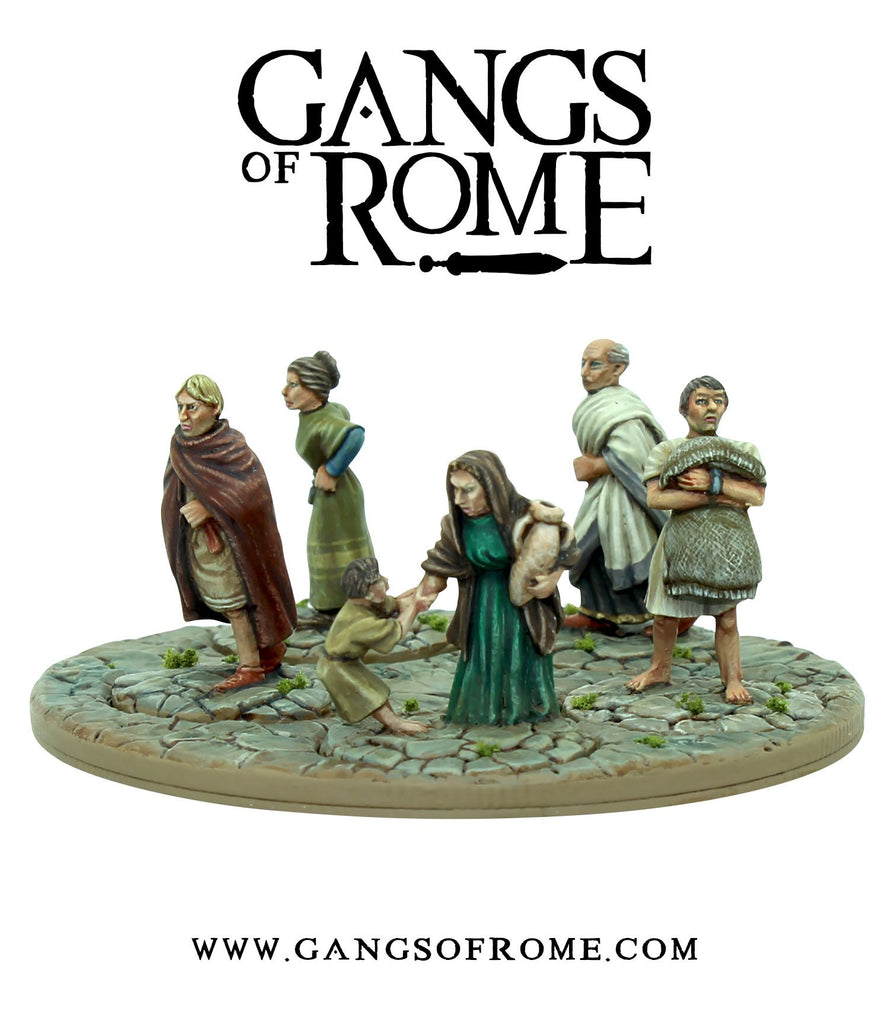 Rome is not just a city of stone and marble, it teems with millions of individuals, from business folk to common beggars, this set is ideal to represent common Roman folks going about their day!)
All miniatures are white metal and are supplied with the required MDF base for Gangs of Rome. May require assembly.
Pack contains five mob figure, five 25mm round base and one 80mm mob movement base.