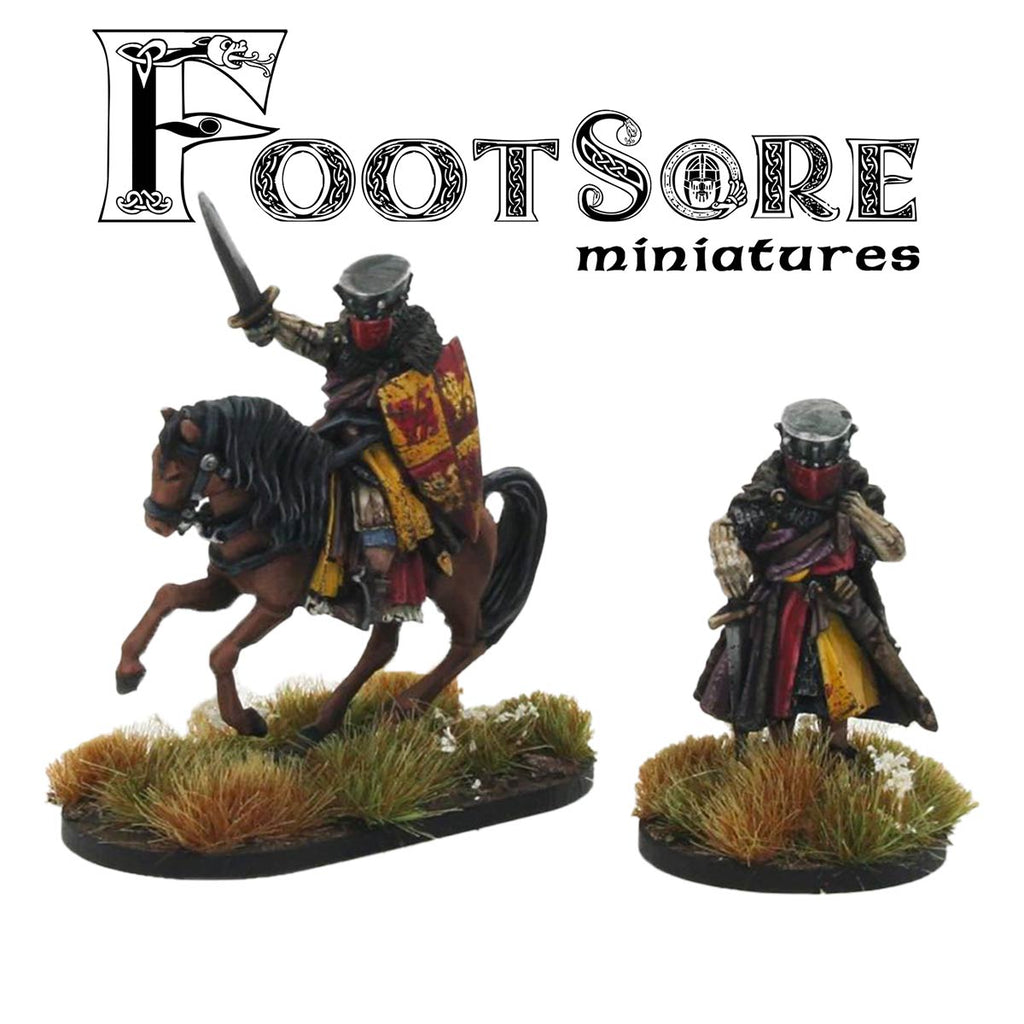 Llywelyn ap Gruffudd, Prince of Wales
$13.00
Llywelyn was born in 1223 into the tumultuous Welsh leadership. Welsh royalty was as a quicksand of shifting loyalties (further complicated by the English king and the Marcher lords) that meant that one's erstwhile friends could suddenly become deadly enemies and your grasp on land and power could be at best transient.

A shift in 'fortune' in 1245 meant that Llwelyn could support his uncle Dayfydd against King Henry and a successful campaign resulted in the Treaty of Woodstock in 1247. Dayfydd, unfortunately, did not live to see the signing of the treaty and Llwelyn took on his mantle. Llywelyn had to fight his own brothers but he was successful and was left solely in charge of Gwynedd.

In Nov 1256 Llywelyn crossed the borders into the 'middle land' at the request of the locals to alleviate the tyrannical rule of the English now led by Edward the First. His success was cemented at the Battle of Cadfan in June 1257.

Worsening relations between Llywelyn and Edward caused Edward to invade Wales in summer 1277 and Llywelyn was quickly defeated when Edward was able to cut of Llywelyn's supply routes.

In 1282 Llyweln rose again but this time to support his brother who again had become fed up with the English 'high handed' rule. Edward prosecuted the war in the same fashion as the last time and was succeeding until the Battle of Moel-y-don which gave Llyweln time to head into South Wales to try and raise support. Unfortunately, he was brought to battle at Orewin Bridge and separated from
his main army where he and eighteen of his closest retainers were cut down ending the Welsh royal dynasty.

Pack contains both a mounted and a foot version of Llywelyn, shields and weapons are included. 

The miniatures are made from white metal, supplied unpainted and may need some assembly.