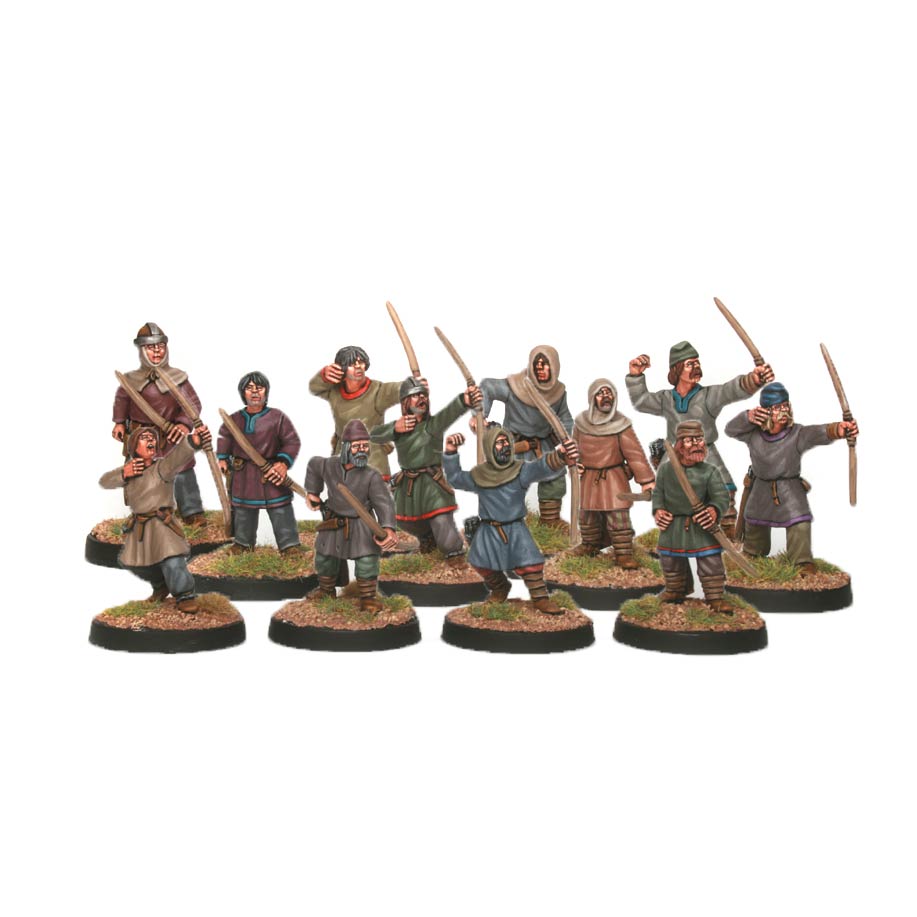 Late Saxon Archers - 1 point
$29.00 $24.00
This unit forms a single point in a SAGA force.
Never mind the new-fangled crossbow these tried and trusted troops are invaluable to the Norman war machine. Not slowed down by the more cumbersome technology they can move freely around the battlefield bringing their fire to bear where ever it is needed.
Our figures come with separate bows can be used for almost any dark age army although they are designed as Early or Late Saxons back.
Pack contains 12 different archers all different and 12 bows.
Miniatures supplied unpainted and may need some assembly. Weapons and bases supplied.