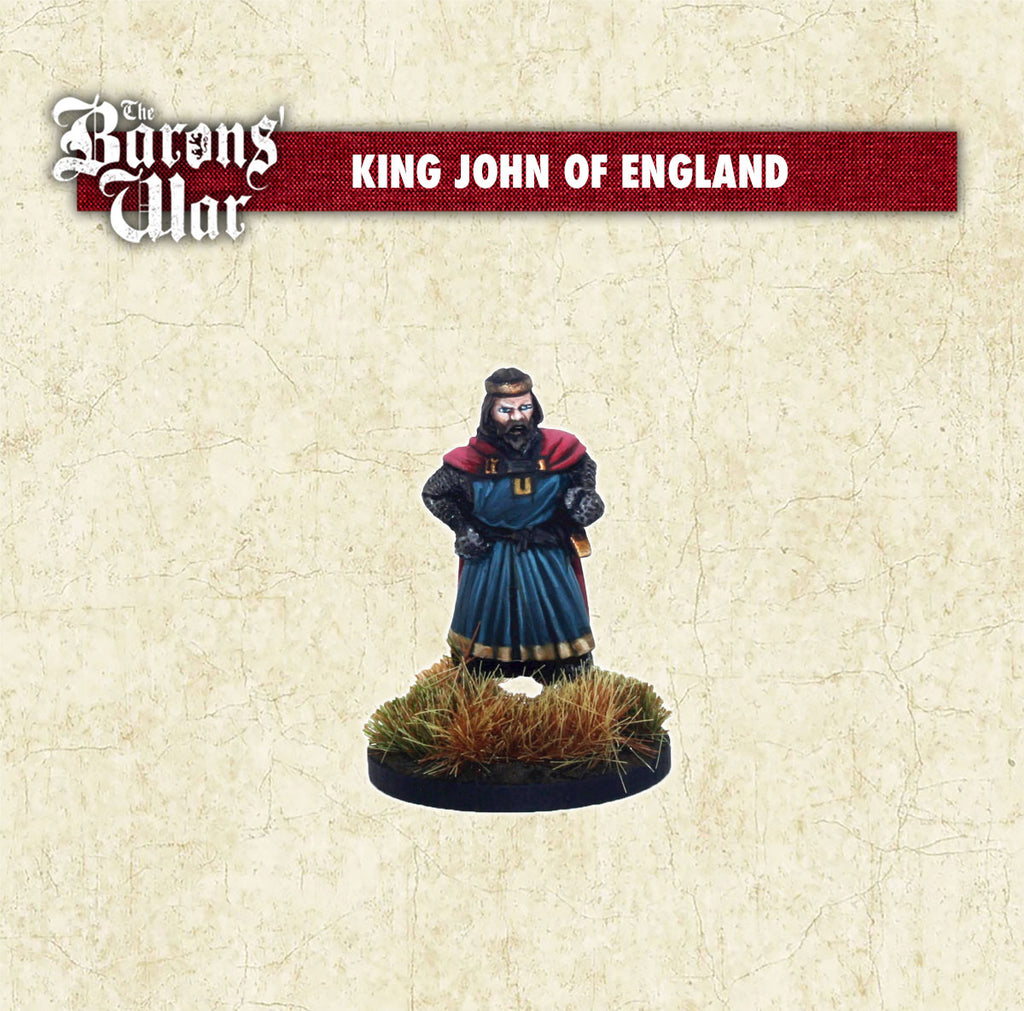 King John of England
$5.00
After unsuccessfully attempting to rebel against his brother's royal administrators whilst Richard was participating in the Third Crusade, John was proclaimed King of England in 1199 after Richard's death.
War broke out with France (again) in 1202, where John achieved early victories, but shortages of military resources and his treatment of Norman, Breton, and Anjou nobles resulted in the loss of his empire in northern France by 1204. Much of the next decade was spent attempting to regain these lands, resulting in the raising of huge revenues via taxes and rebuilding of continental alliances.

John's attempt to defeat Philip in 1214 failed at the battle of Bouvines due to a French victory over John's allies. Returning to England, John faced a rebellion by many of his barons, unhappy with his taxes and his treatment of many of England's most powerful nobles during the campaign on the continent. Although both John and the barons agreed to a peace treaty in 1215 (the Magna Carta), neither side had any intention of complying with its conditions. Civil war broke out with the northern barons who, aided by Prince Louis of France, causing John's initial successes, most notably the Siege of Rochester Castle, to descend into a stalemate.

By the time of his death in 1216, John was regarded as the worst King ever to have sat on England's throne due to his treacherous, tyrannical and cruel nature.
It is recorded that John took part in numerous battles and engagements which goes against his cowardly portrayal, finding success with siege warfare in particular.

King John had substantial dealings with the Knights Templar. At the time of Magna Carta, not only did Aymeric de St Maur the Master of the Temple accompany him at the signing, but King John was also residing with the templars when the Barons first presented their demands.

Pack contains one foot figure and a 25mm round base. Miniature supplied unpainted and may need some assembly.