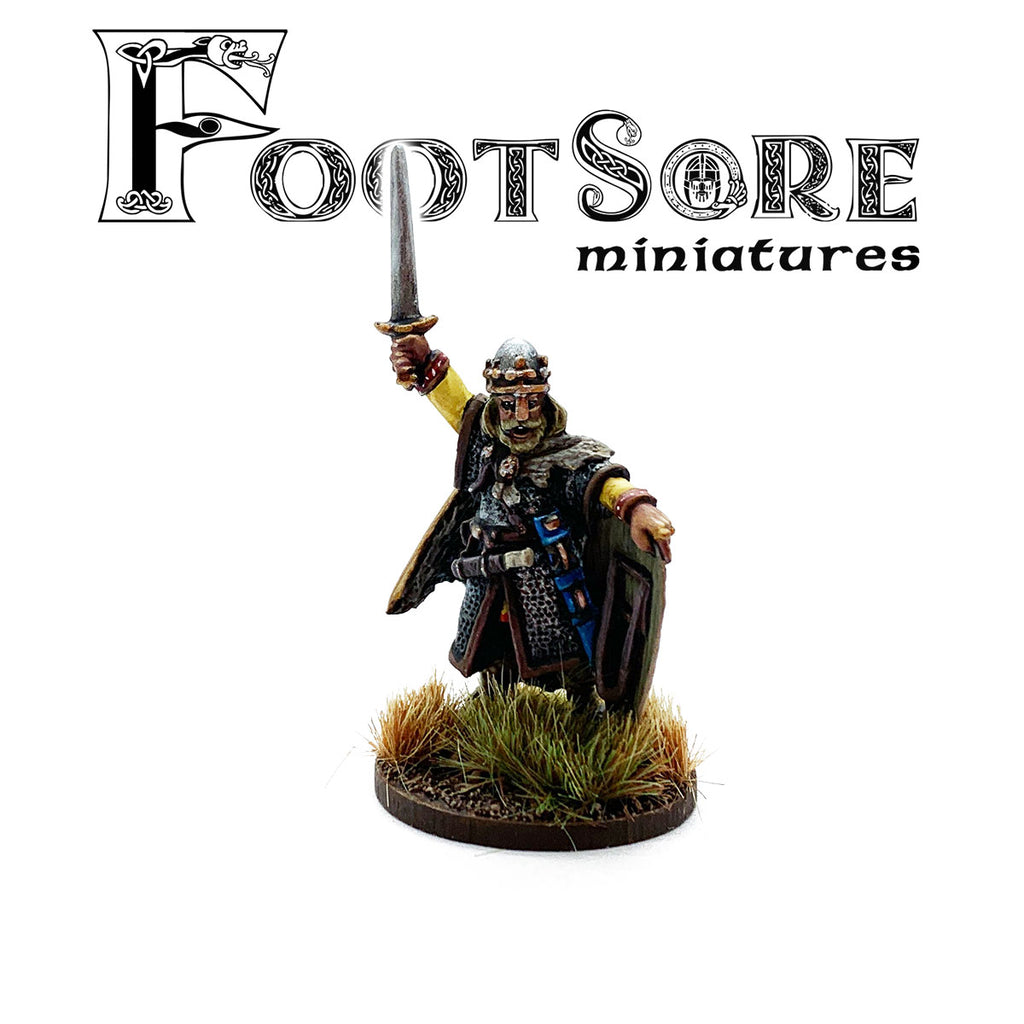 King Harold Godwinson
$5.00
Harold Godwinson (c. 1022 – 14 October 1066), often called Harold II, was the last crowned Anglo-Saxon king of England. Harold reigned from January 1066 until his death at the Battle of Hastings in October 1066, fighting the Norman invaders led by William the Conqueror during the Norman conquest of England. His death marked the end of Anglo-Saxon rule over England.

Harold Godwinson was a member of a prominent Anglo-Saxon family with ties to Cnut the Great and became a powerful earl after the death of his father Godwin, Earl of Wessex. Upon the death of his brother-in-law King Edward the Confessor without an heir on 5 January 1066, the Witenagemot convened and chose Harold as his successor. In late September, he successfully repelled an invasion by rival claimant Harald Hardrada of Norway in York at the Battle of Stamford Bridge before marching his army back south to meet William the Conqueror at Hastings two weeks later.

The two armies clashed at the Battle of Hastings, at Senlac Hill (near the present town of Battle) close by Hastings on 14 October, where after nine hours of hard fighting, Harold was killed and his forces defeated according to the Anglo-Saxon Chronicle

A great warrior and a great leader the notion that Harold died by an arrow to the eye is a popular belief today, but this historical legend is subject to much scholarly debate. A Norman account of the battle, Carmen de Hastingae Proelio ("Song of the Battle of Hastings"), said to have been written shortly after the battle by Guy, Bishop of Amiens, says that Harold was killed by four knights, probably including Duke William.
The pack contains 1 metal figure. Miniatures supplied unpainted and may need some assembly.