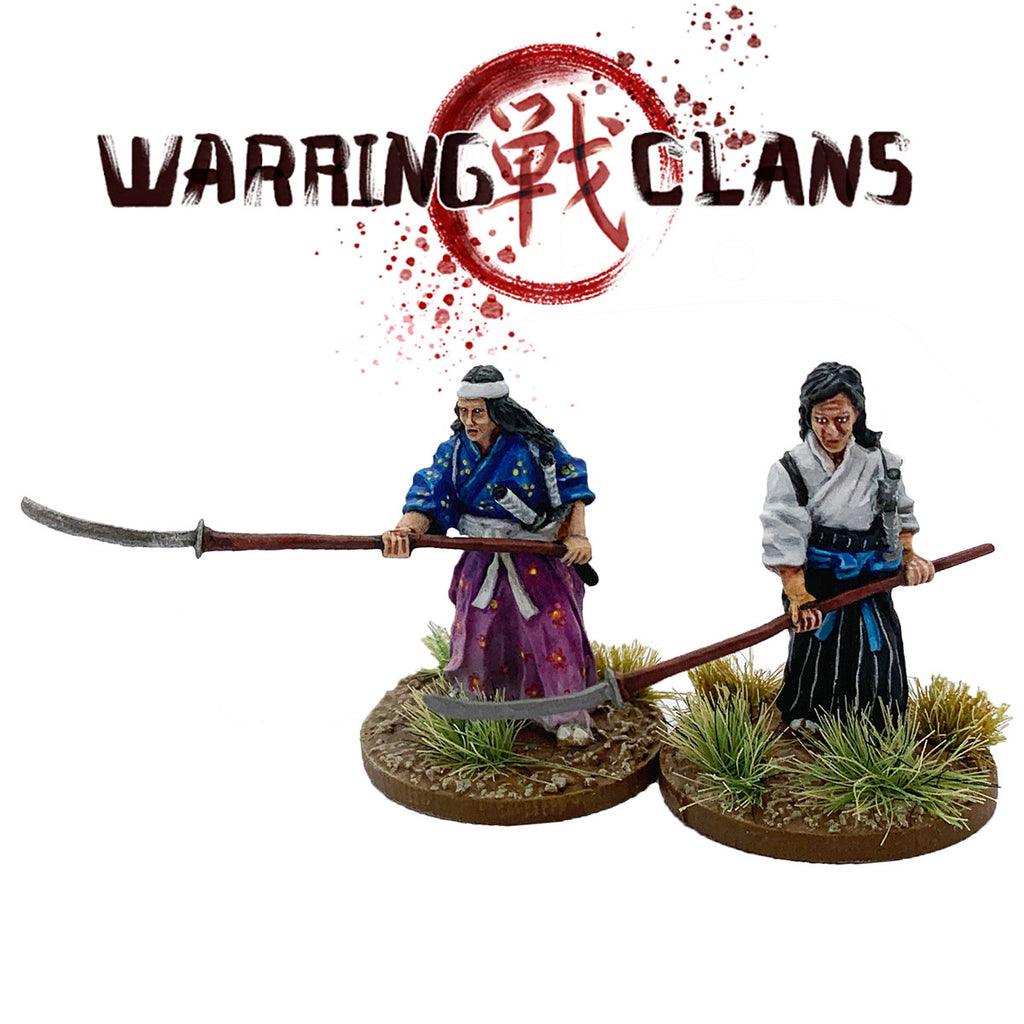 Ishikawa Hanako & Nāsumeido Kana
$7.00
Ishikawa Hanako is the eldest daughter of Lord Ishikawa, a samurai descended from the one time Chinjufu-shōgun (Commander-in-chief of the defense of the North), Minamoto No Yoshiie. She has been trained to use the naginata by Nāsumeido Kana. A loyal retainer of the Ishikawa family who has nursemaided Hanako from birth, Kana will defend her to the death.
Pack contains both Ishikawa Hanako & Nāsumeido Kana.

White metal miniatures supplied unpainted and may require assembly. Weapons (if applicable) and 25mm MDF round bases supplied.