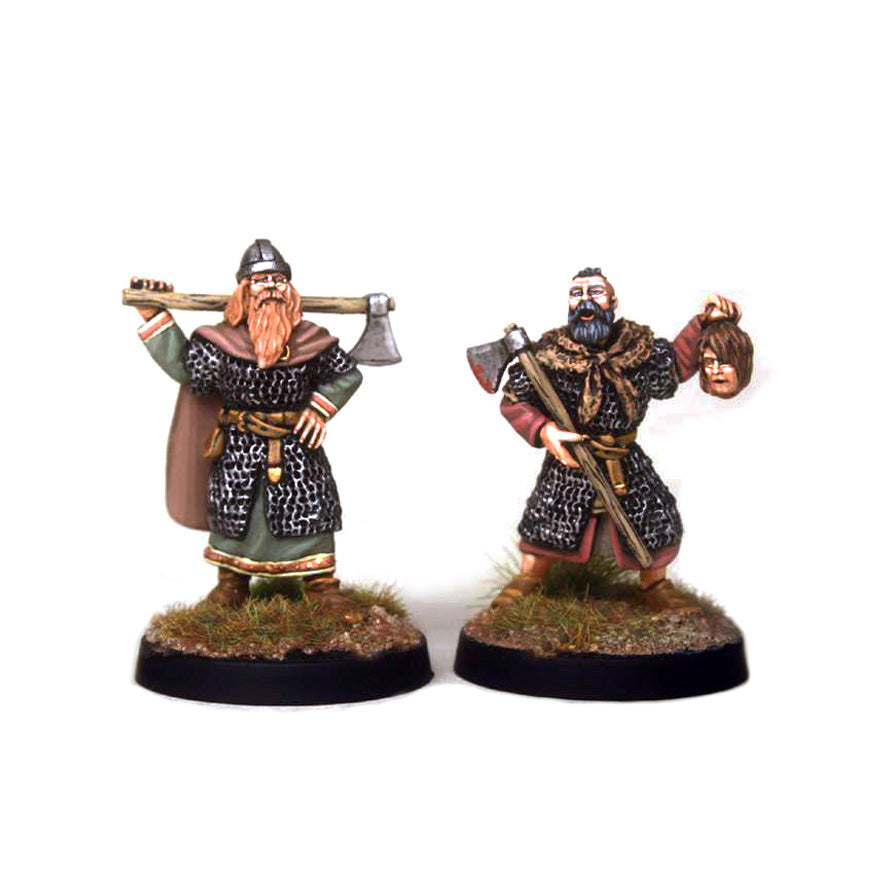 Irish Heroes with Dane Axes
$8.00
2 Irish Heroes with Axes, pack contains 2 figures.
Miniatures supplied unpainted and may need some assembly. Weapons and bases supplied.
The Irish, much like the Medieval Samurai that came later, made much of individual heroism on the battlefield. Great sagas were told of them on the battlefield and their status gave them much influence in Irish society. They would often be expected to engage in single combat with an enemy champion before a battle or to defend the honor of their King or Chieftain. Some of the most famous and wealthy might even poses armor. A rare luxury.