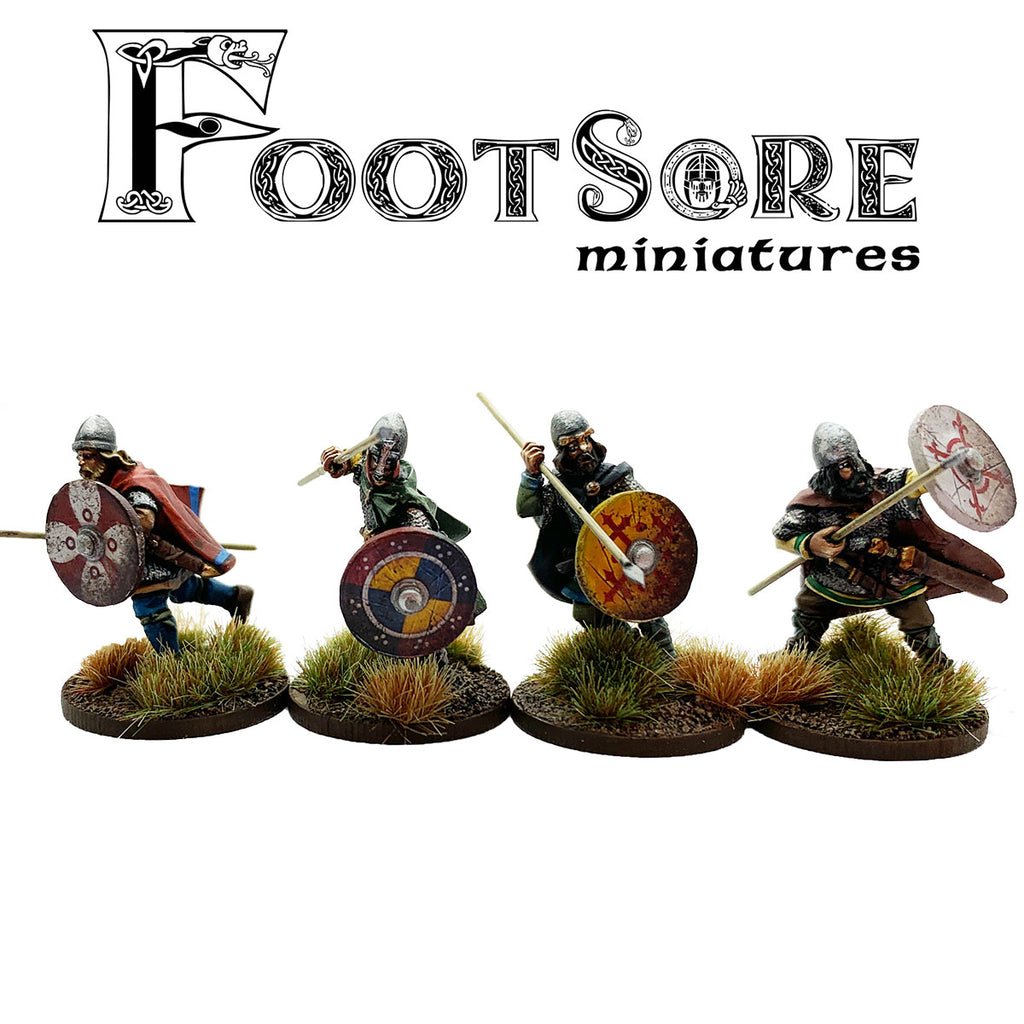 Huscarls with Spears 2
$10.00
In medieval Scandinavia known as húskarlar and anglicised as housecarl huscarl and sometimes spelt huscarle or houscarl were household troops in personal service as a bodyguard to Scandinavian lords and kings.

In England, by the end of the 11th century in England, there may have been as many as 3,000 royal huscarls and as the household troops of Harold Godwinson, the huscarls had a crucial role as the backbone of Harold's army at Hastings.  Although they were numerically the smaller part of Harold's army superior equipment and training meant they could have been used to strengthen the militia, or fyrd, which made up most of Harold's troops. The huscarls were positioned in the centre, around their leader's standard, but also probably in the first ranks of both flanks, with the fyrdmen behind them.

During the battle these Huscarls fought after Harold's death, holding their oath to him until the very last man was killed. These men are armed with spears and hand weapons and carry a shield.
The pack contains 4 metal figures, supplied with white metal spears, shields and bases. Miniatures supplied unpainted and may need some assembly.