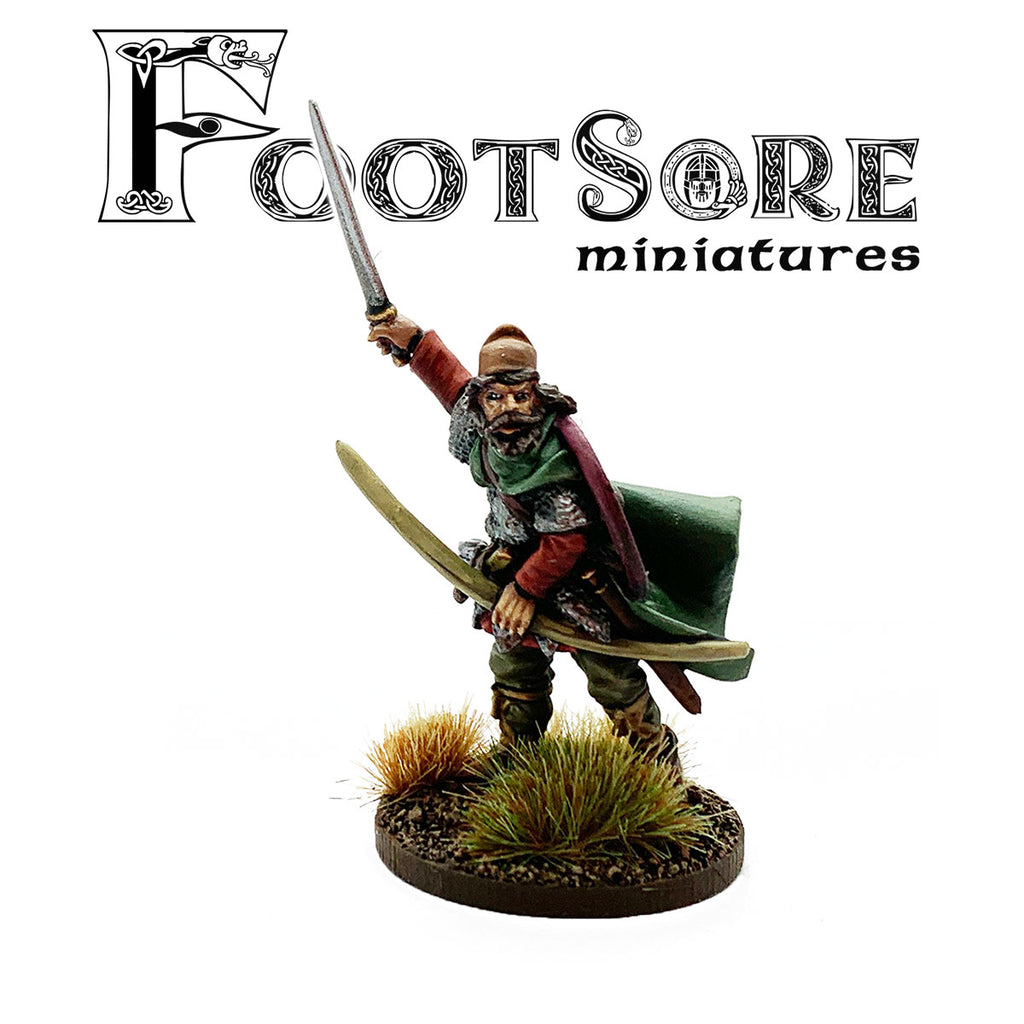 Hereward the Wake (also known as Hereward the Outlaw or Hereward the Exile) was an Anglo-Saxon nobleman and a local resistance leader to the Norman Conquest of England. His existence mentioned in the Anglo-Saxon Chronicle is not disputed, though his life's story almost certainly contains exaggerations of his deeds and some outright fictions.

When leading the rebellion against the Norman rulers, his base was the Isle of Ely in eastern England. According to legend, he roamed the Fens, which nowadays covers the parts of the modern counties of Cambridgeshire, Lincolnshire and Norfolk, leading popular opposition to William the Conqueror.

Hereward was joined by a small army led by Morcar, the Saxon former Earl of Northumbria who had been ousted by William. William sent an army to deal with the rebels. In 1071, forced to retreat Hereward and Morcar returned to their stronghold and made a desperate stand on the Isle of Ely against the Conqueror's rule.

The Normans, probably led by one of William's knights named Belasius (Belsar), bribed the monks of the island to reveal a safe route across the marshes, resulting in Ely's capture. Morcar was taken and imprisoned, Hereward escaped with some of his followers into the wild fenland and continued his resistance. This escape is noted in all the earliest surviving sources.

There are conflicting accounts about Hereward's life after the fall of Ely. The Gesta Herewardi says Hereward while attempting to negotiate with William was provoked into a fight with a man named Ogger. This conflict led to his capture and imprisonment. Liberated by his followers while being transferred from one castle to another, Hereward's former gaoler persuaded the king to negotiate once more, resulting in William's pardon and living the rest of his life in relative peace.
The Estoire des Engleis, says instead that Hereward lived for some time as an outlaw in the Fens, but on the verge of making peace with William, he was set upon and killed by Norman knights.

It is also possible that Hereward received no pardon and went into exile, never to be heard from again; this was the fate of many prominent Englishmen after the Conquest.
The pack contains 1 metal figure and base. Miniatures supplied unpainted and may need some assembly.