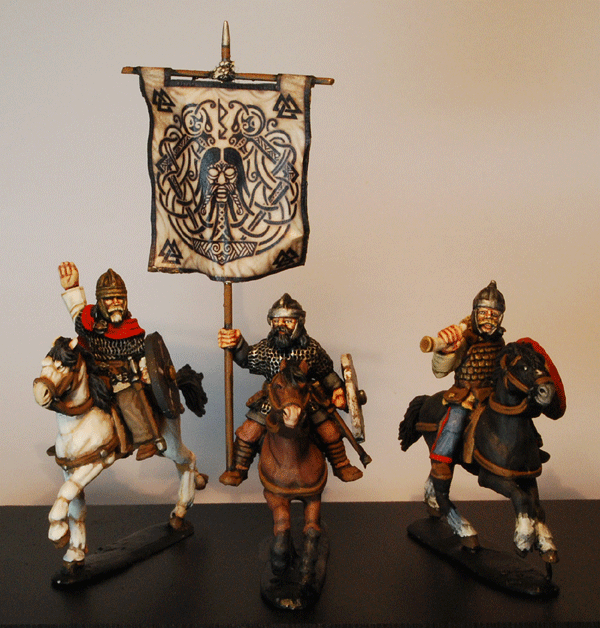 Goth Cavalry Command
$13.00
Cavalry Command, pack contains 3 figures.
The Goths fought extensively on horseback as well as foot. Their cavalry was often supported in the attack by infantry running alongside them.
Miniatures supplied unpainted and may need some assembly. Weapons, shields and bases supplied, please not the banner pole is a conversion.