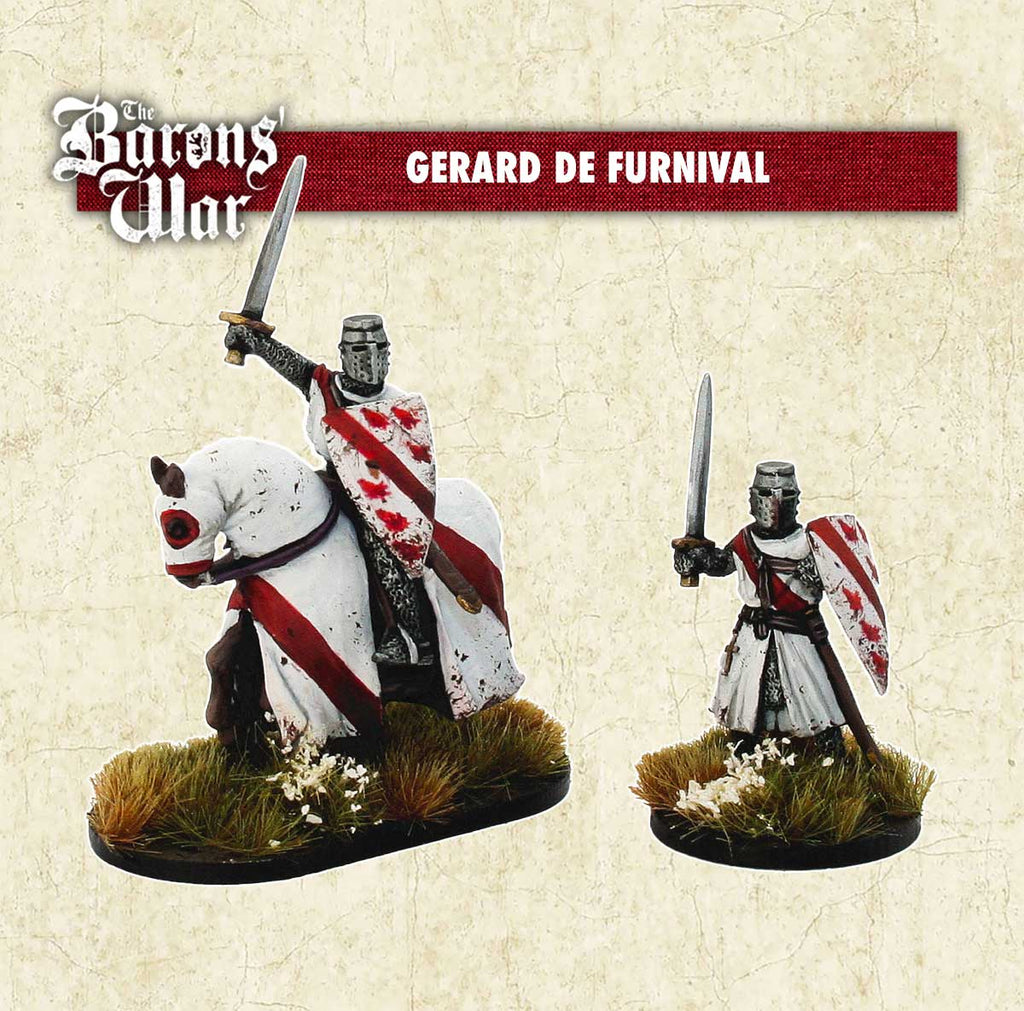 Gerard de Furnival, Lord of Hallamshire
$11.00
A crusader's blood ran in Gerard's veins, his father having stood shoulder to
shoulder with Richard the Lionheart at the Siege of Acre. He acquired his lordship through marriage to Maud, great-granddaughter of the builder of Sheffield Castle, William de Lovetot.

Little is known of Gerard's conduct during the Baron's War, but in 1219 we find him outside the walls of Jerusalem with the Fifth Crusade, where he unfortunately perished.

Pack contains one mounted figure, one random barded horse, one foot figure and two heater shields. Pill-shaped base and 25mm round base included.

Miniature supplied unpainted and may need some assembly.