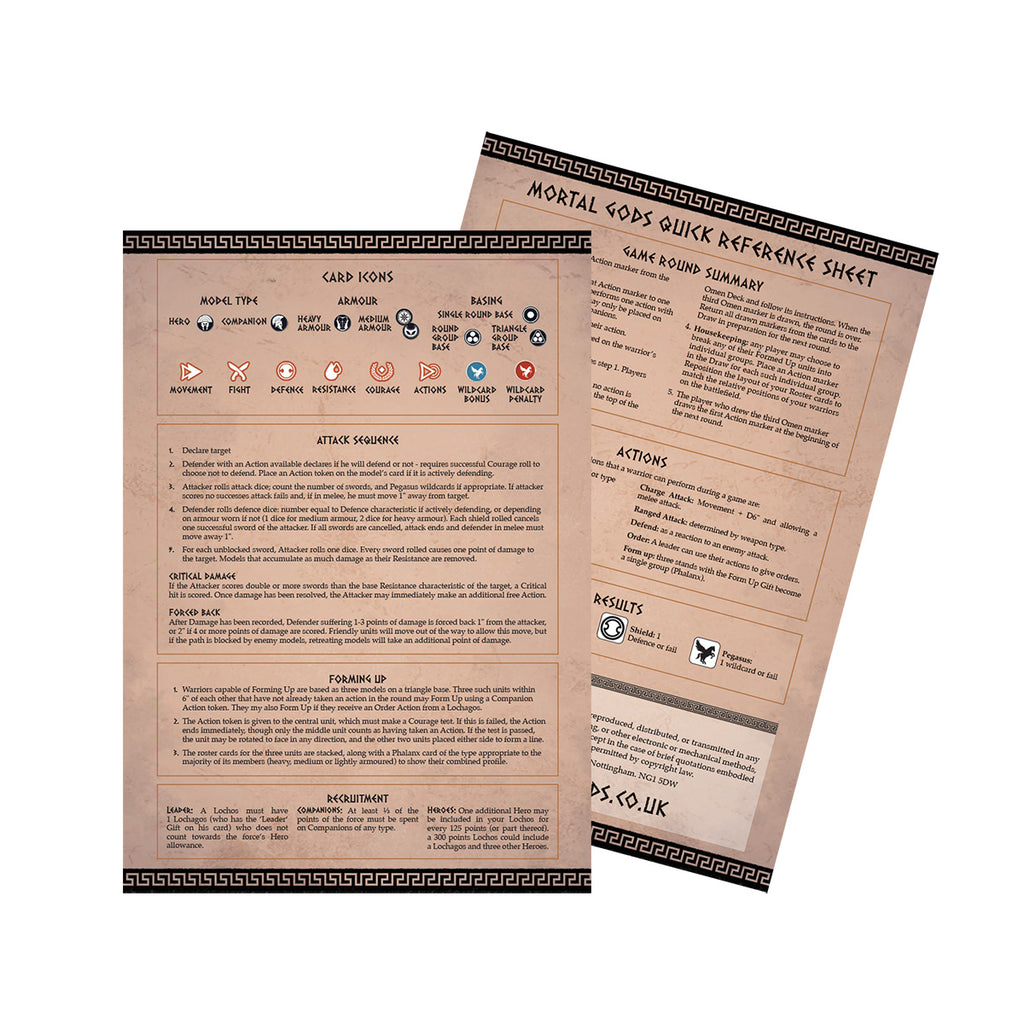 FREE Mortal Gods Quick Reference Sheet
$0.00
 Free downloadable PDF Quick Reference Sheet (QRS) for Mortal Gods - version 1.0 (09.04.19).

Please download, print and duplicate as many times as needed.
Greece has proven her might and the forces of the vast Persian Empire have been repulsed. Each City-State believes it played a key part in the victory and this new-found pride has brought about rivalry, greed and conflict.

Generals and statesmen vie for power and wealth in the chaos, risking exile or execution while the boldest and ambitious gather to them their Hoplites; these tough warriors, armour clad and trained in war, stand loyal to their archon's city or ideals. The price of failure being exile or death.

In this age of strife and conflict, bold men may seize greatness and become as Mortal Gods!

Mortal Gods is a skirmish tabletop game played with roughly 15-25 models on each side. Players select their force before each game based around a single heroic leader, or 'Lochagos', along with a number of loyal companions.

Battles are swift and bloody as players alternate acting with one warrior or a group of warriors – moving and fighting to achieve the scenario objectives, whether that be cutting down the enemy, defending an outpost or finding and protecting an important character.

As you play through the game, your hero can acquire new gifts, and perhaps even catch the eye of the gods to gain victory – such choices are what create Mortal Gods.
This is your time, to carve your name, in the history of Ancient Greece!