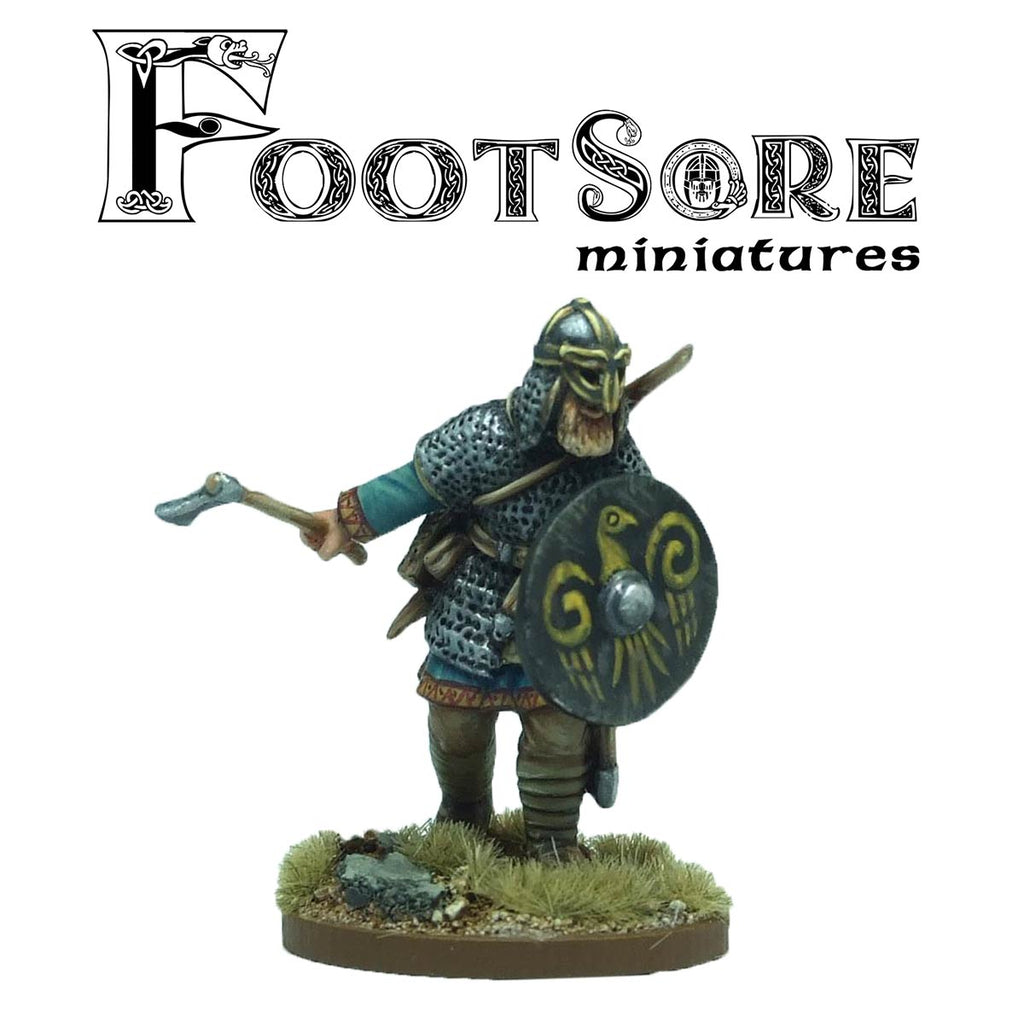 Erik 'The Red' Thorvaldsson
$5.00
Erik Thorvaldsson, known as Erik the Red, was a Norse explorer, remembered in medieval and Icelandic saga sources as having founded the first settlement in Greenland.
The names of the many Viking warlords are the stuff of legend, yet there were probably many other great warrior leaders that we know little or nothing about. These fearsome warriors would have led perhaps smaller raiding parties or may have been trusted companions to more famous leaders. This warlord figure represents such a warrior. A man who had achieved his position via the blood of his rivals and enemies.
Erik 'The Red' Thorvaldsson, the pack contains 1 figure.
Miniatures supplied unpainted and may need some assembly. Weapons and bases supplied.