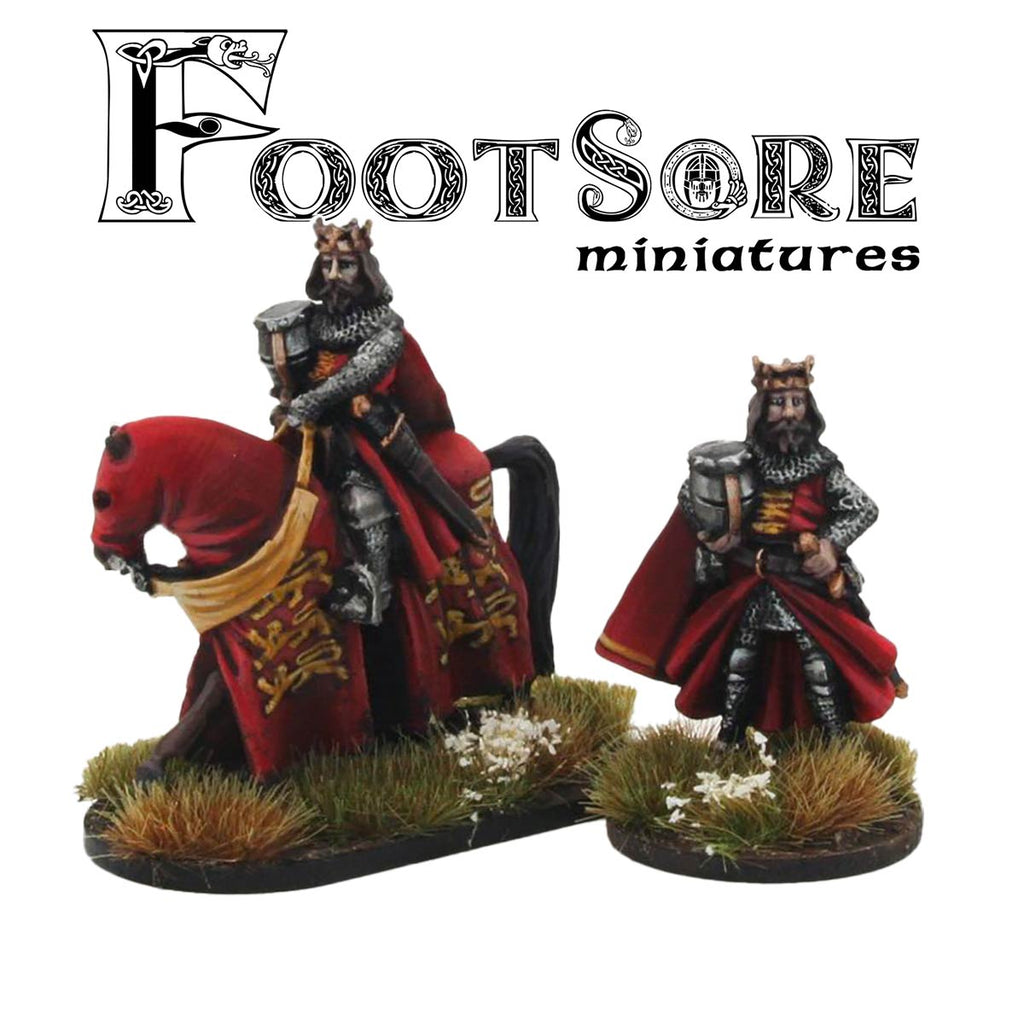 Edward I 'Longshanks', King of England
$13.00
Born 17/18th June 1239 Edward was to have a huge impact upon the British Isles. Edward was nicknamed Longshanks because he was particularly tall, his fiery demeanour also meant he was a very intimidating character. Very much a man of his time he was not only a warrior king but a competent lawmaker.

Edward was also known as 'the hammer of the Scots' but although he came close to bringing Scotland under England's rule, Robert the Bruce was to stymie his attempt and Edward died on 7th July 1307 on his way back to Scotland trying to bring the Scots 'to heel'.

Edward had much greater success in Wales where for the first time an English king was able to conquer the country. Wales had been a 'thorn in the side' of the English for a long time, the rugged country and naturally warlike inhabitants had always resisted English control even if they were on occasion temporarily defeated. To control Wales Edward ringed it with some of the finest castles in Europe to act as centres for English rule.

Pack contains both a mounted and a foot version of Longshanks, shields and weapons are included. 

The miniatures are made from white metal, supplied unpainted and may need some assembly.