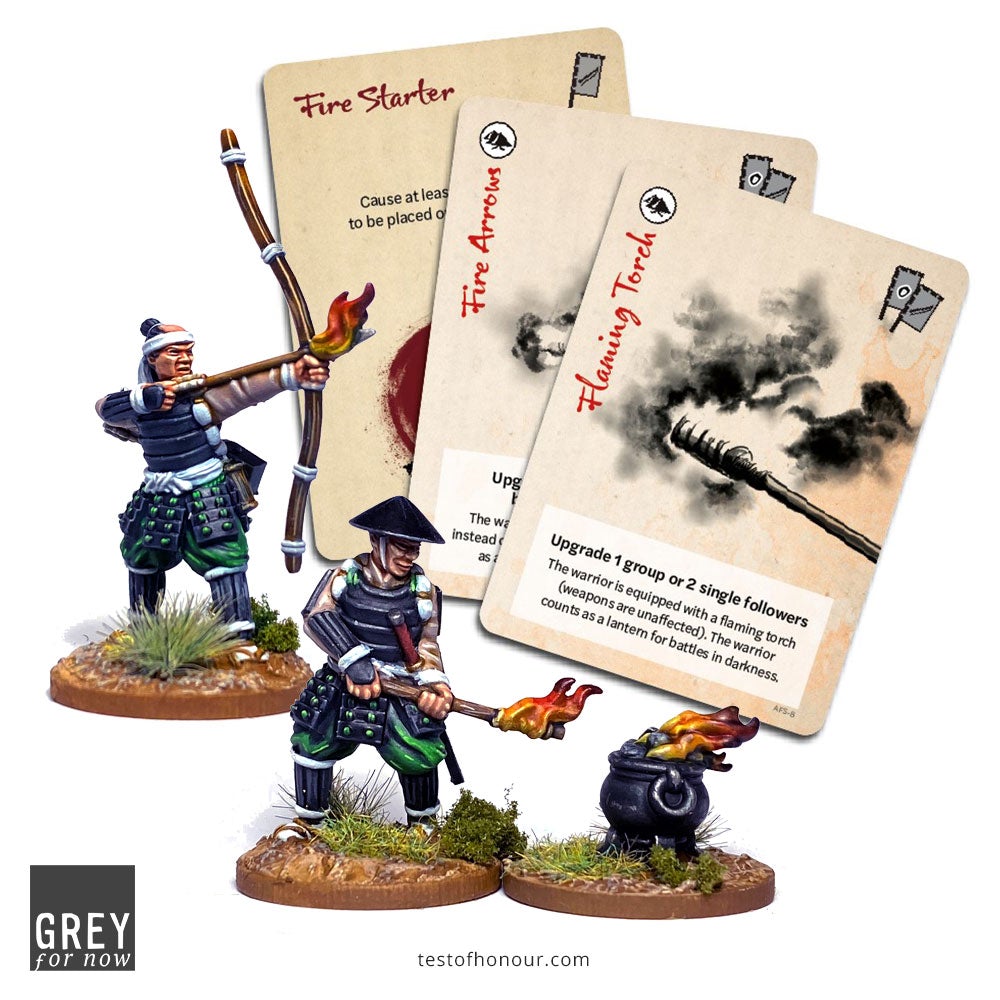 Ashigaru with Fire Arrows and Flaming Torch
$11.00
This set contains:
1 Ashigaru with Fire Arrows
1 Ashigaru with Flaming Torch
1 Brazier
2 Trait cards
1 Quest card 
These Fire Starters can be used as individual warriors or mixed into groups to indicate that they have flaming weapons. The included cards use the rules for setting fire to buildings from the Sengoku expansion book - Fire Arrows and Flaming Torch traits plus the Fire Starter Quest which rewards you for burning down enemy buildings! 

Miniatures supplied unpainted and unassembled.
28mm, metal