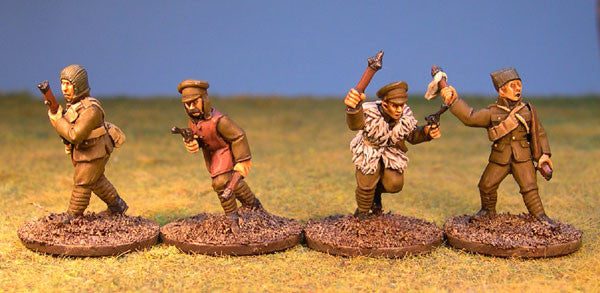 British Trench Raiders
$10.00
Early War Trench Raiders, pack contains 4 figures.
Miniatures supplied unpainted and may need some assembly. Weapons and bases supplied.
When nigh crept over no-mans land, brave groups of volunteers would creep out of their trenches to raid the German lines, armed with just pistols, grenades and clubs for the most part.