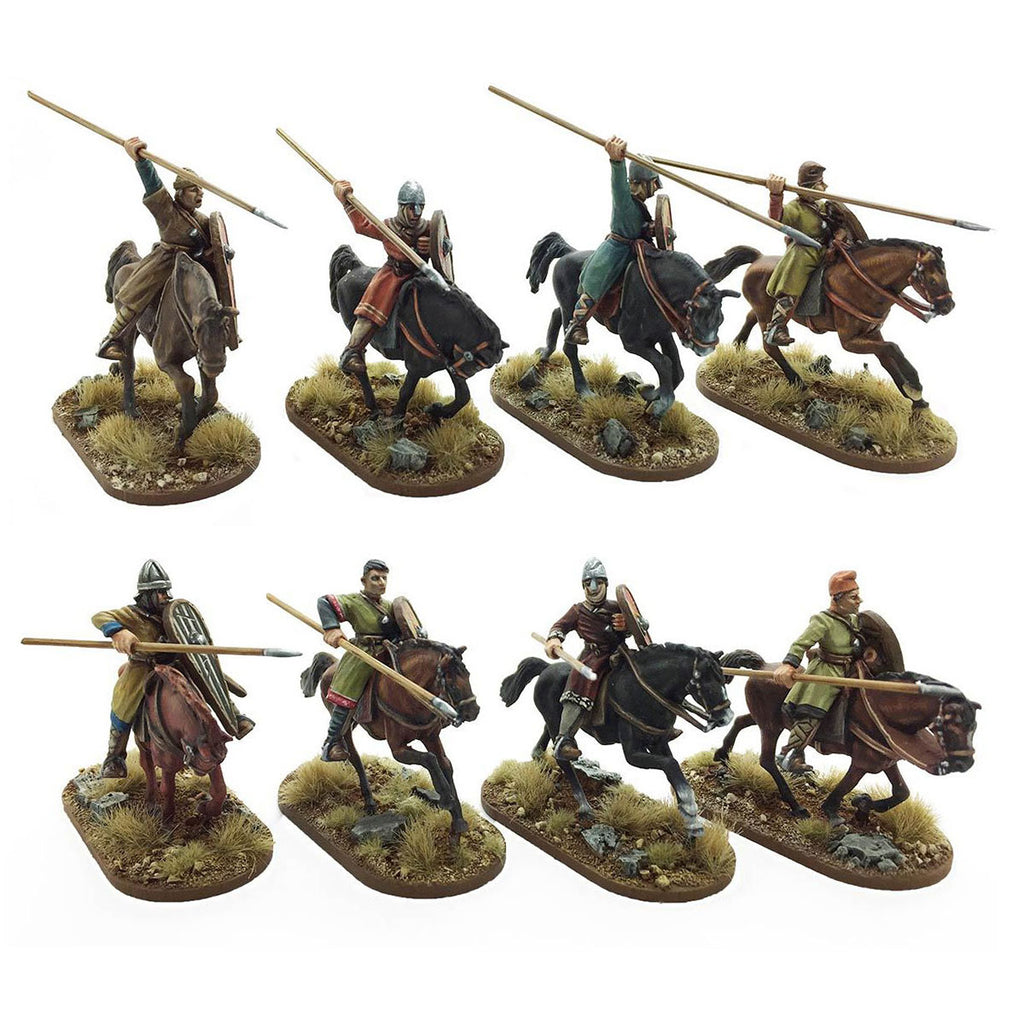 Breton Cavalrymen - 1 point
$33.00 $27.00
This unit forms a single point in a SAGA force.
The Norman cavalry had developed to be one of the most hard-hitting cavalry forces in the Dark/early Middle Ages. The combination of good training, good equipment and good horses meant they were a real force to be reckoned with from England to Italy and beyond.

Our fighters here are dressed in light clothing suggesting Bretons or Norman Light Cavalry, both being armed with either a round shield or the more recognisable kite shield.

Pack contains 8 different mounted figures, a mix of three different horses and 8 shields. Please select your preference for the round or kite shields from the drop-down box.

Miniatures supplied unpainted and may need some assembly. Weapons and bases supplied.