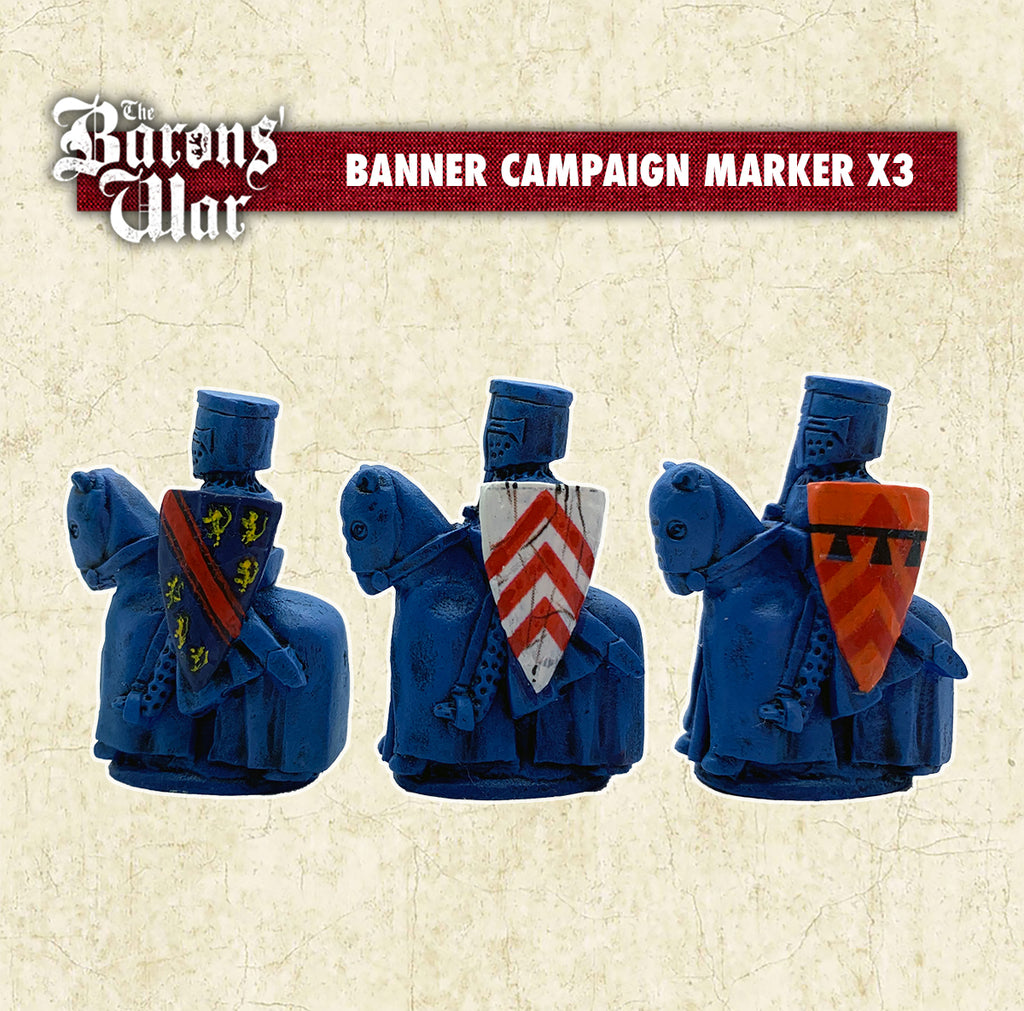 Banner Campaign Marker x3
$11.00
If playing a campaign using the rules laid out in the Death & Taxes supplement book, you will need a Campaign Marker to represent your forces on the map.
Each Banner requires a marker to identify who they are. The marker locates them on the map at any time during the campaign.
Pack contains three banner campaign marker figures and 25mm round bases. The miniature supplied is unpainted and may need some assembly.