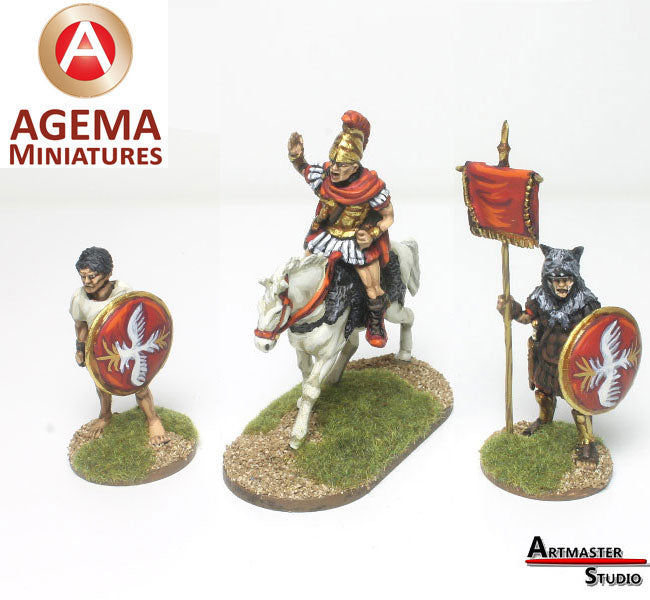 Each year, the Romans would elect 2 Senior Magistrates or 'Consuls' to oversee the running of the State. The position of Consul would grant the holder 'Imperium' - the power to wage war in the name of the Roman people, something the Consuls did almost constantly. Each Consul would be put in command of a Legion and attached Ala, and could either take the field on their own or combine their Legions and allies to form a full field army (with Command alternating between the 2, an aspect ruthlessly exploited by Hannibal to devastating effect).

This set represents a mounted Roman Consul resplendent in muscled cuirass and cloak, accompanied by his personal standard bearer clad in wolf skin (a motif continued through his horse's shabraque), and a slave who is tasked with carrying the commander's shield while mounted. This set is designed to be combined with our Roman Senior Command set (comprised of a Legate and 2 Tribunes), who would have acted as the Consul's immediate subordinates.

The set is comprised of a mounted Roman Consul, Standard Bearer and shield-bearing Slave, all in 28mm. Requires some assembly. Figures are supplied unassembled, unpainted and un-based.