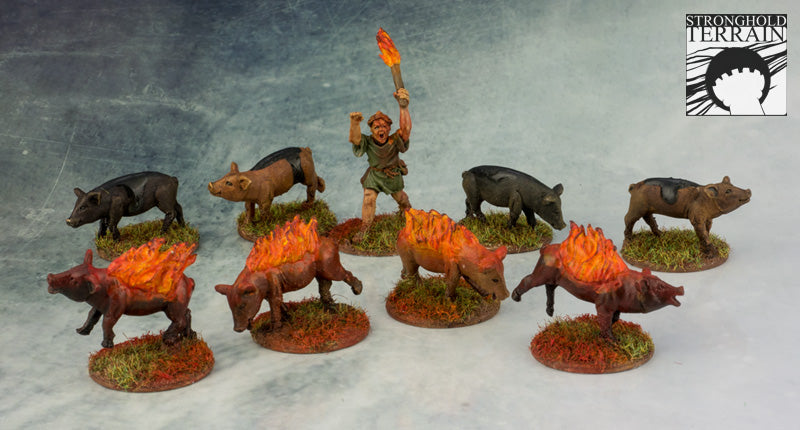 War Pigs (Flaming Pigs) (9)
$21.00
This item is currently unavailable.
War Pigs (Flaming Pigs) (9)
Burning pigs were used by various warring parties in ancient times, especially to panic elephants. The animals were covered with wooden spikes and tar, pitch or oil, set on fire and driven towards the enemy as best they could. The Romans used them in their battles against Pyrrhos even before the Punic Wars.
Any warband can recruit a unit of War Pigs for 1 point. They are a unit of Mercenary Levies, but comprised of one pig-keeper and 8 pigs.
Included are 4 burning and four non-burning pigs, each with 3 different designs and the pig-keeper.
Comes with magnetized 25mm metal bases.
The miniatures are unpainted, assembly may be required.