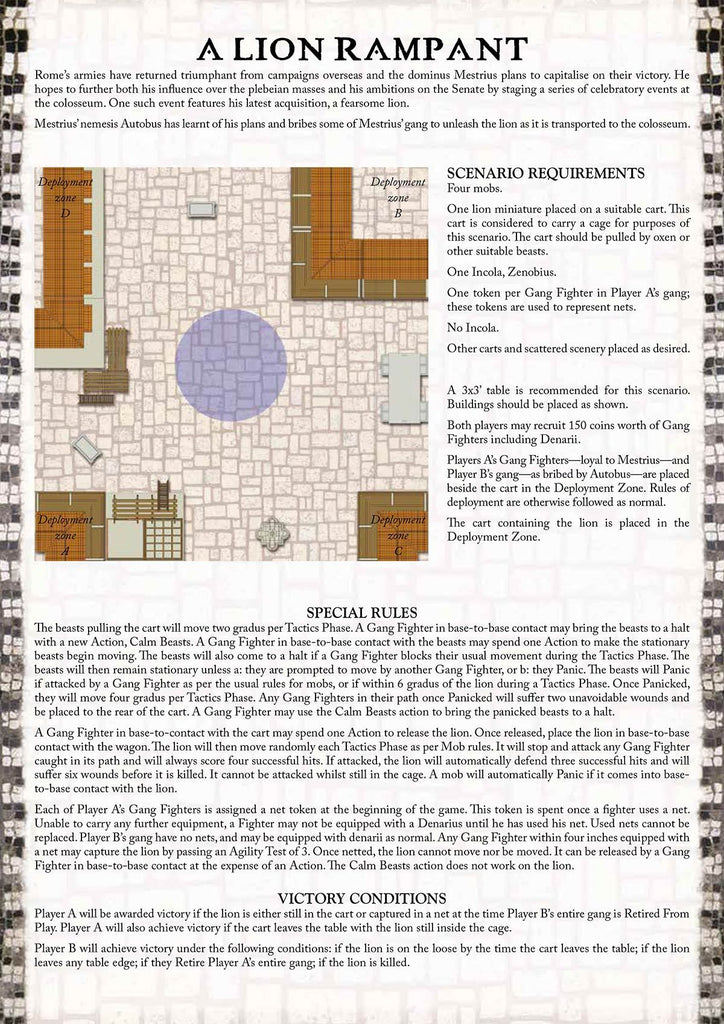 Scenario 9 - A Lion Rampant
$0.00
Rome's armies have returned triumphant from campaigns overseas and the dominus Mestrius plans to capitalise on their victory. He hopes to further both his influence over the plebeian masses and his ambitions on the Senate by staging a series of celebratory events at the Colosseum.

One such event features his latest acquisition, a fearsome lion.
Mestrius' nemesis Autobus has learnt of his plans and bribes some of Mestrius' gang to unleash the lion as it is transported to the Colosseum.
This scenario has been designed to use four mob bases.
This is a FREE scenario for you to download and play - please let us know how you found it in the Gangs of Rome Facebook Group.