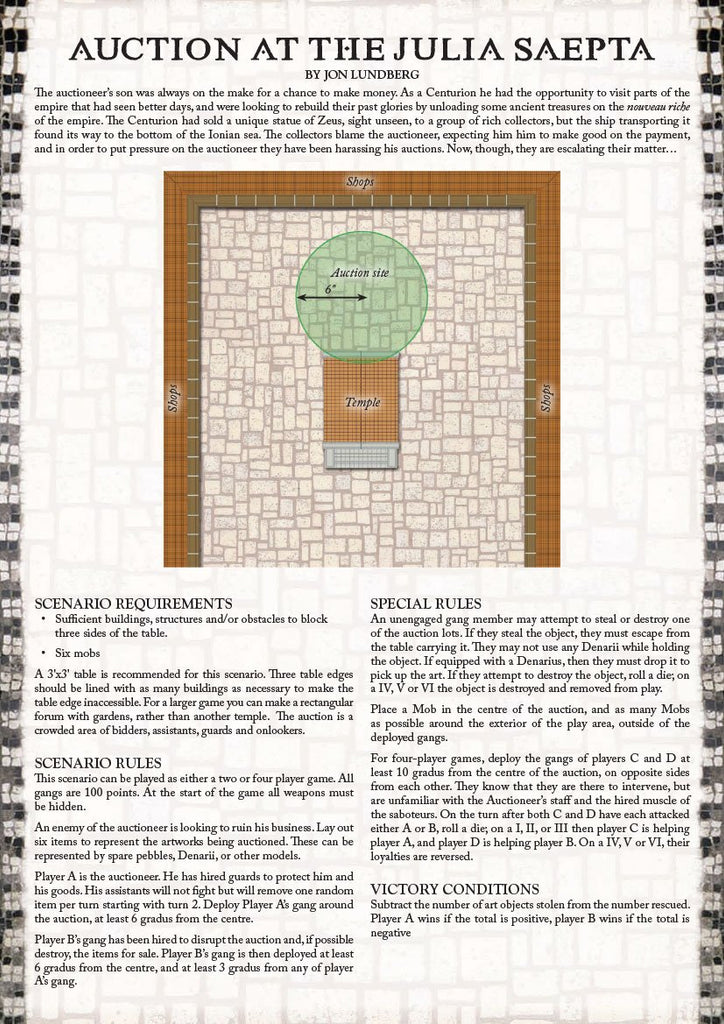 Scenario 8 - Auction at the Julia Saepta by Jon Lundberg
$0.00
The auctioneer's son was always on the make for a chance to make money. As a Centurion, he had the opportunity to visit parts of the empire that had seen better days and were looking to rebuild their past glories by unloading some ancient treasures on the nouveau riche of the empire.
The Centurion had sold a unique statue of Zeus, sight unseen, to a group of rich collectors, but the ship transporting it found its way to the bottom of the Ionian sea. The collectors blame the auctioneer, expecting him to make good on the payment, and in order to put pressure on the auctioneer, they have been harassing his auctions. Now, though, they are escalating their matter...
This scenario has been designed to use six mob bases.
This is a FREE scenario for you to download and play - please let us know how you found it in the Gangs of Rome Facebook Group.