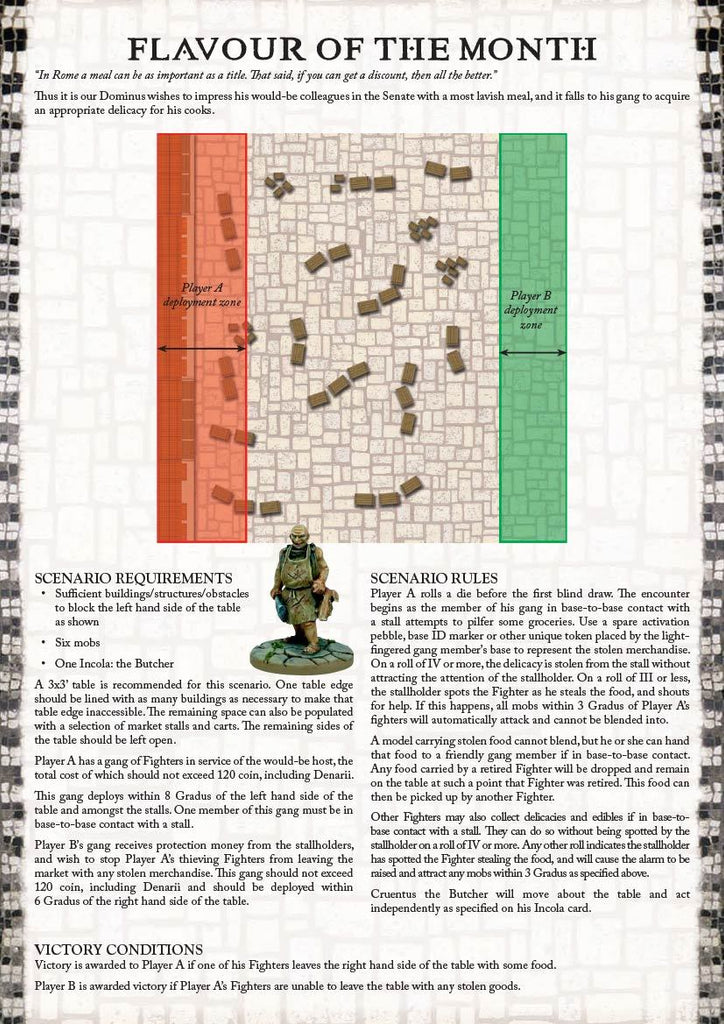 Scenario 6 - Flavour of the Month
$0.00
"In Rome, a meal can be as important as a title. That said, if you can get a discount, then all the better."
Thus it is our Dominus wishes to impress his would-be colleagues in the Senate with a most lavish meal, and it falls to his gang to acquire an appropriate delicacy for his cooks.
This scenario has been designed to use an Incola, the Butcher.
This is a FREE scenario for you to download and play - please let us know how you found it in the Gangs of Rome Facebook Group.